Google slide is the best free alternative to Microsoft PowerPoint. It is one of the best presentation tool.
When we use google slides, It mainly horizontal slides by default. In a few steps, we can make it vertical slides.
We provide a step-by-step guide of how to make a google slide vertical with a screen shot and video so that you can do that easily.
Let's jump into the process:
How To Make Google Slide Vertical – In 6 Steps
1. Go to the Google Slide and open the slide that you want to make vertical.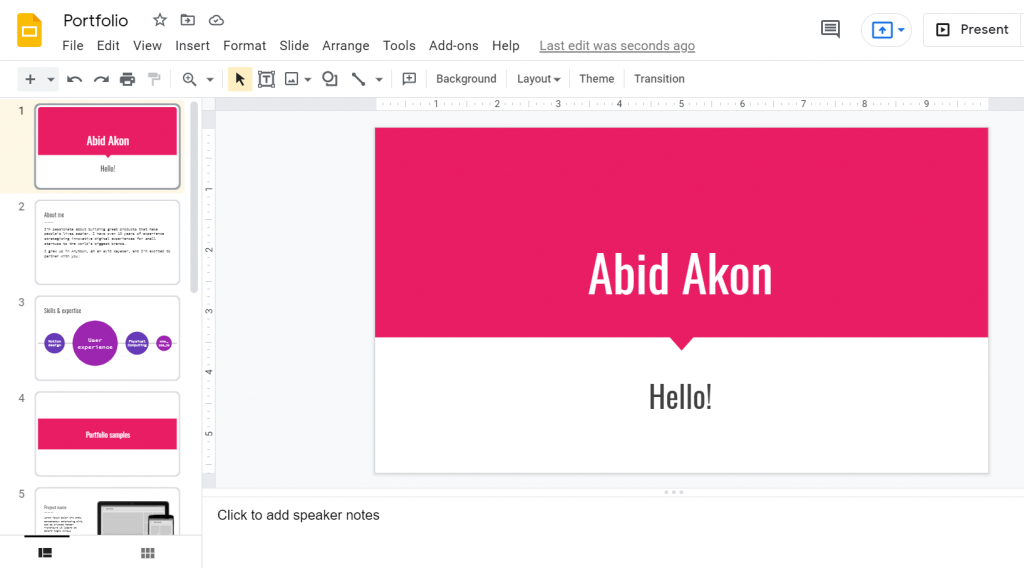 2. Click on the File and scroll down. Tap on the Page Setup option.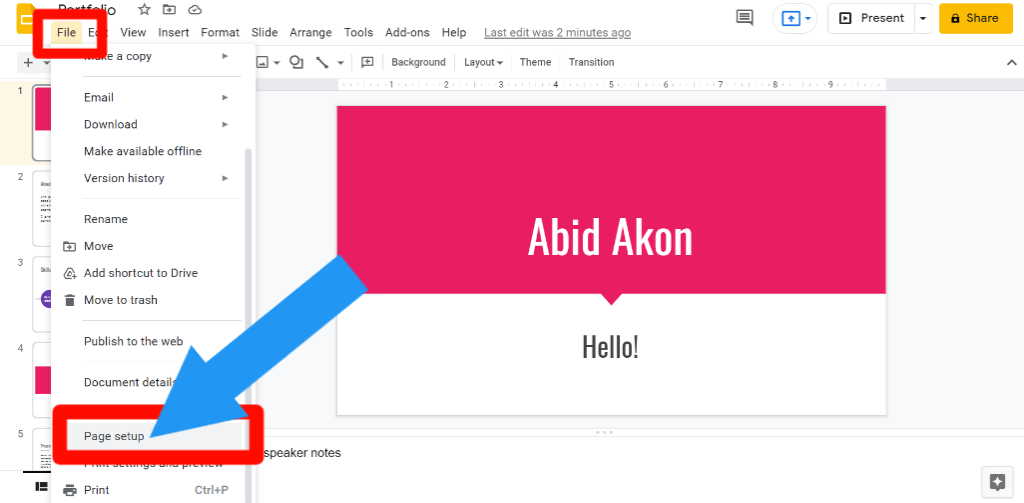 3.  Now, click on the drop-down options.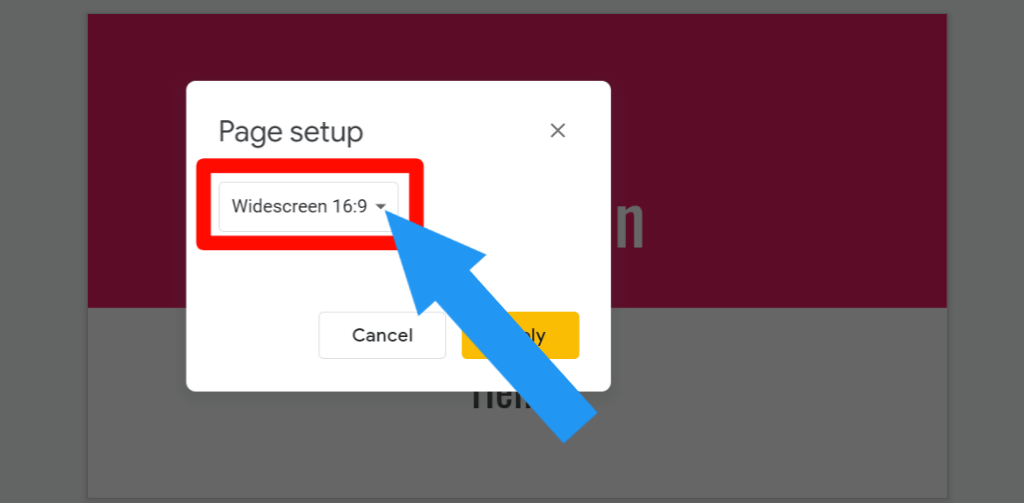 4. Click on the custom dimensions option.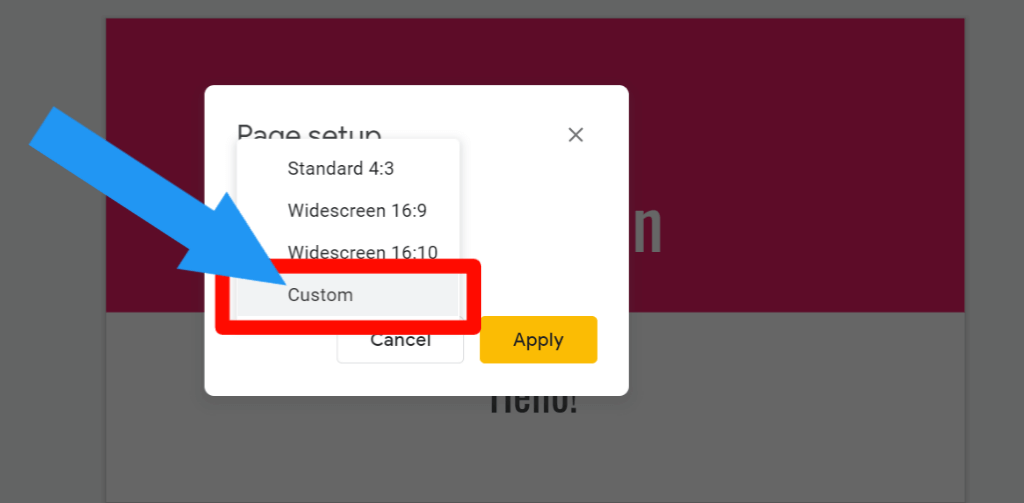 5. Now you will see the current slide size. Put custom dimensions 5.63 x 10 Inches and click Apply.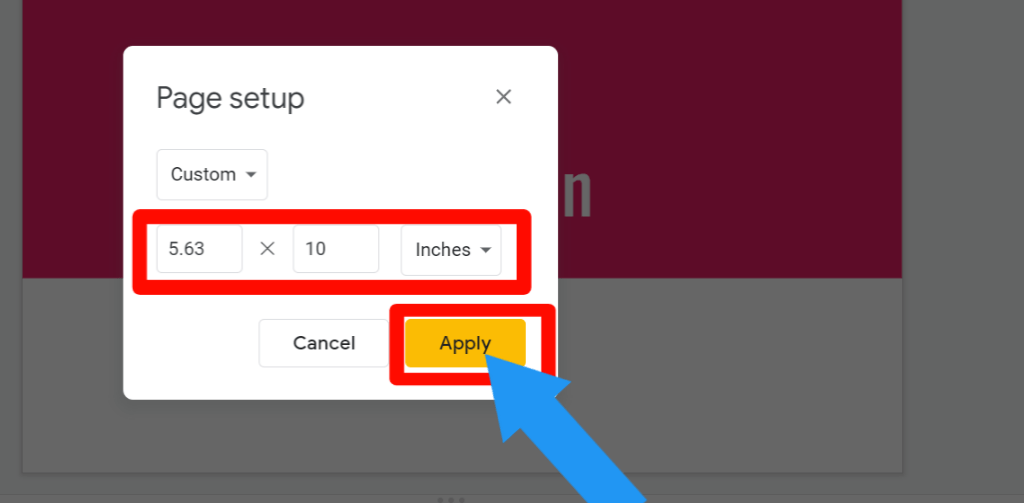 6. Now, you successfully make google slides for a vertical presentation. Congratulations.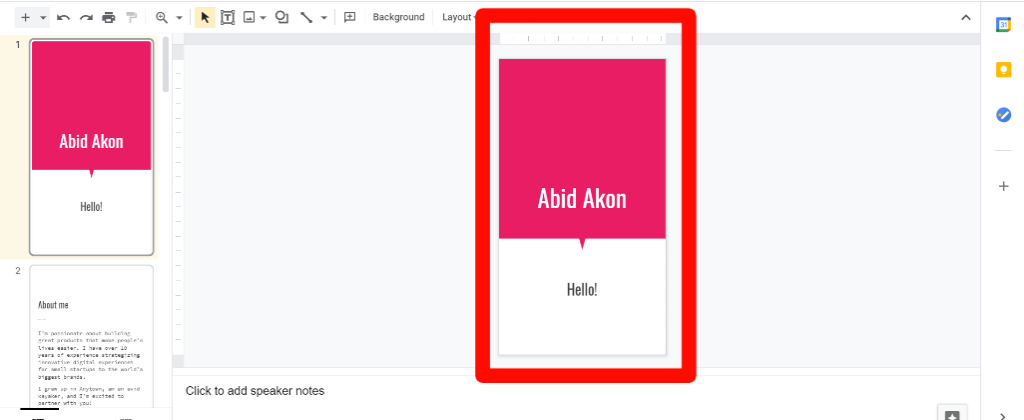 Why Do We Need To Use Different Dimensions?
We always create different things in google slides.
Sometimes we need to create newsletters, infographics, commercial content, Community content, and so on.
When we create different posters, sometimes we need vertical, and sometimes we need horizontal.
Like this, when we need to create infographics, we must need vertical orientation for a better view.
With this in mind, we use different types of slide orientation at different times.
Final Thoughts
Now, you know how to make Google Slide vertical. I hope this information is helpful.
If you face any problems, please comment below. We always love to see your feedback.
Please share if you find it helpful. Thanks:)