There are very few people in the world who do not know Google. There is a saying about Google that there is nothing in the world that Google does not know. Today we will give you some Google Tricks and information that will make you happy and surprise you. So, Let's get started.
Google Tricks 65+ (Read carefully, find some awesome tricks)
1. Google In 1998
So let's give another exciting piece of information about Google Tricks. If you typed in Google in 1998, Google's interface would change. The Google interface will look the same as it did in 1998. Check out 65+ Interesting Facts.
2. Google Guitar Tricks

Go to Google and search "Google Guitar" and tap on the 1st result. Now, you can see a guitar theme.
Search anything in the search box and check out what happened. It's also a cool fun trick.
3. Earth Day quiz Tricks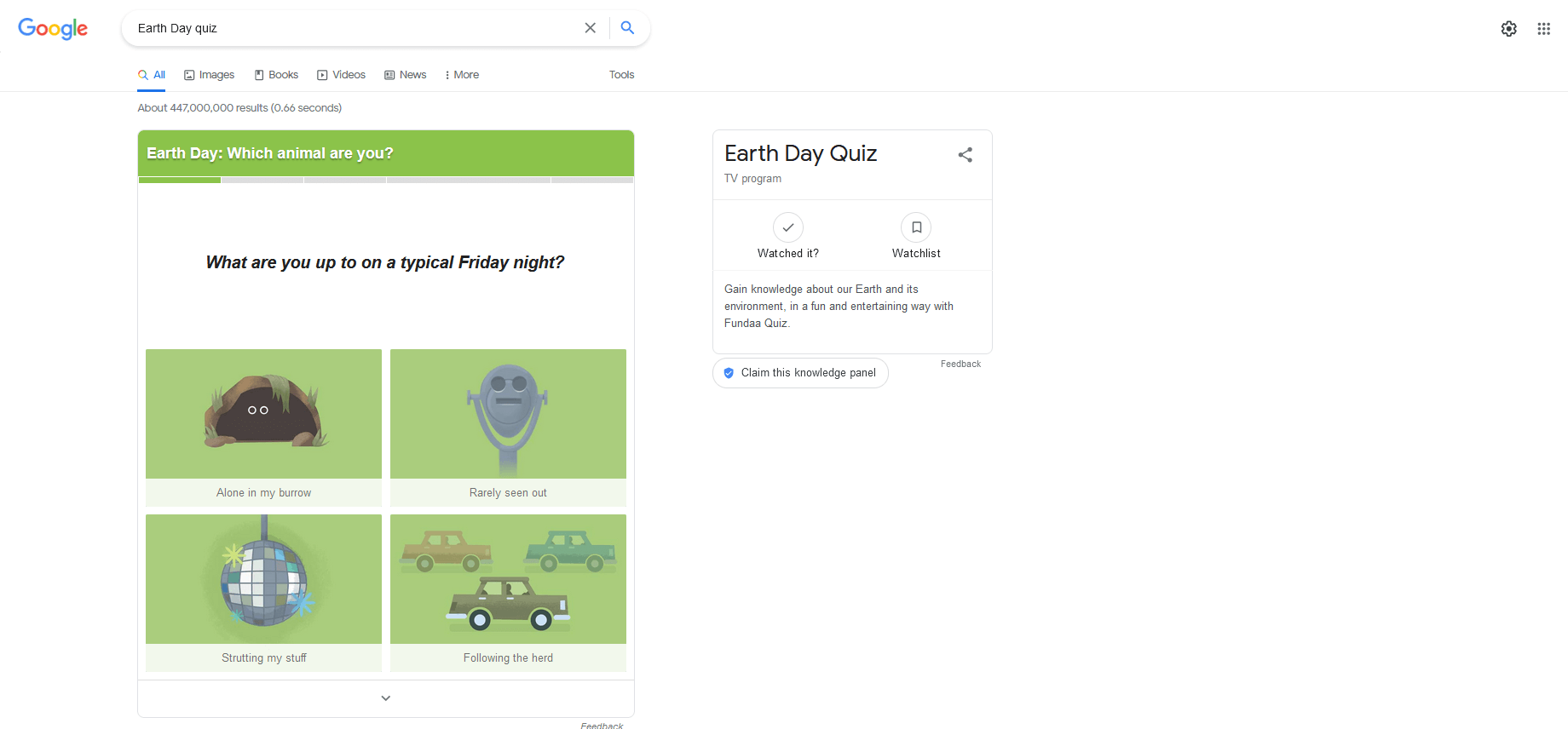 Do you want to know Which animal are you? Yes, Google will help you to find out.
Search "Earth Day quiz" and answer some questions. Now, Google told you Which animal are you.
4. Google Terminal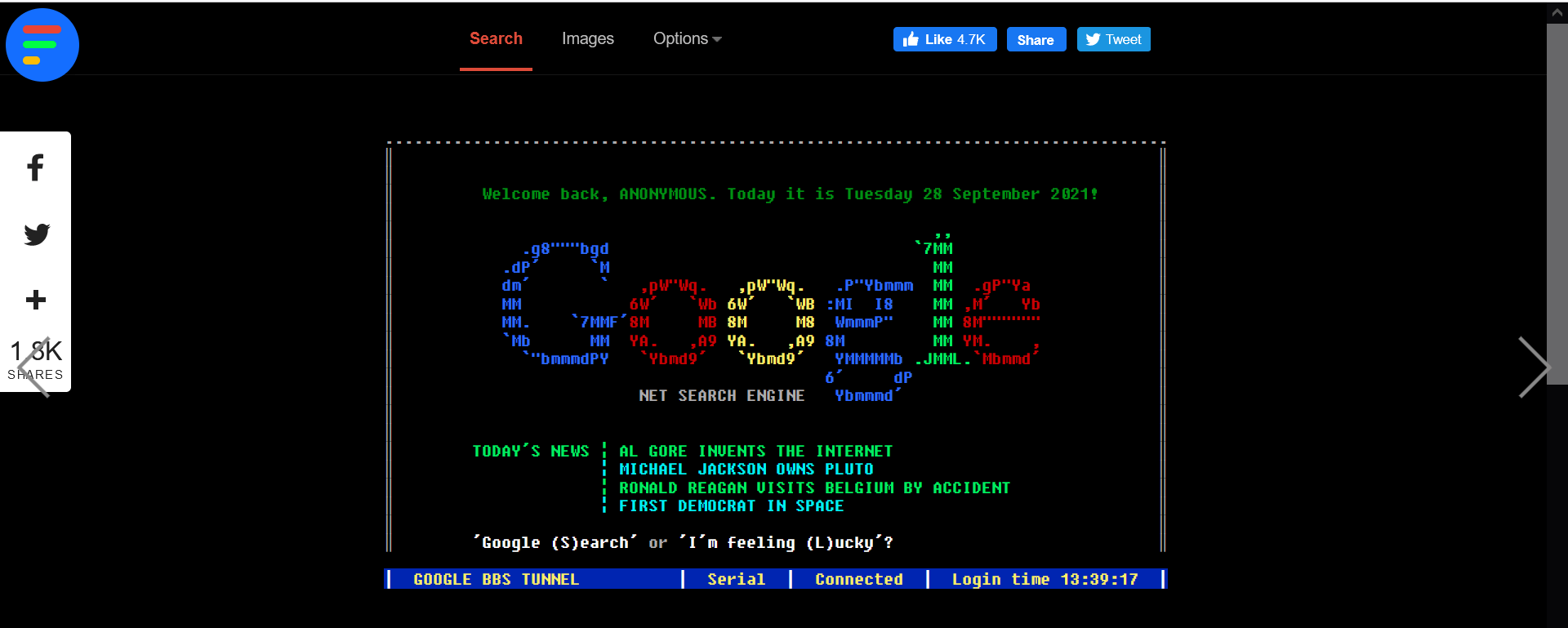 Search "Google Terminal'' and tap on the 1st result. Now, the terminal will open. You will see today's date, Google logo in a different way, and much more. check now!
5. Dinosaur game v2.0

In this trick, you can play a dinosaur game and you will never die using a setting. For this, go to Google and search "dinosaur game v2.0". Tap on the 1st result.
You will see a game that you mainly see when you lost your internet connection. You can play it.
[Note:] Click on the Activate Bot option and you will never die in the game. Also, check "Dinosaur Game 3D" for a better version of the game.
6. Zerg rush Tricks

Go to Google and search "zerg rush" and tap on the first link. You will see a yellow and red ball will come from the top.
When the ball hits every search result, the result will vanish.  After vanishing all the search results, the red and yellow ball will gather and shows GG.
It's totally super cool tricks check it now.
7. Google Zipper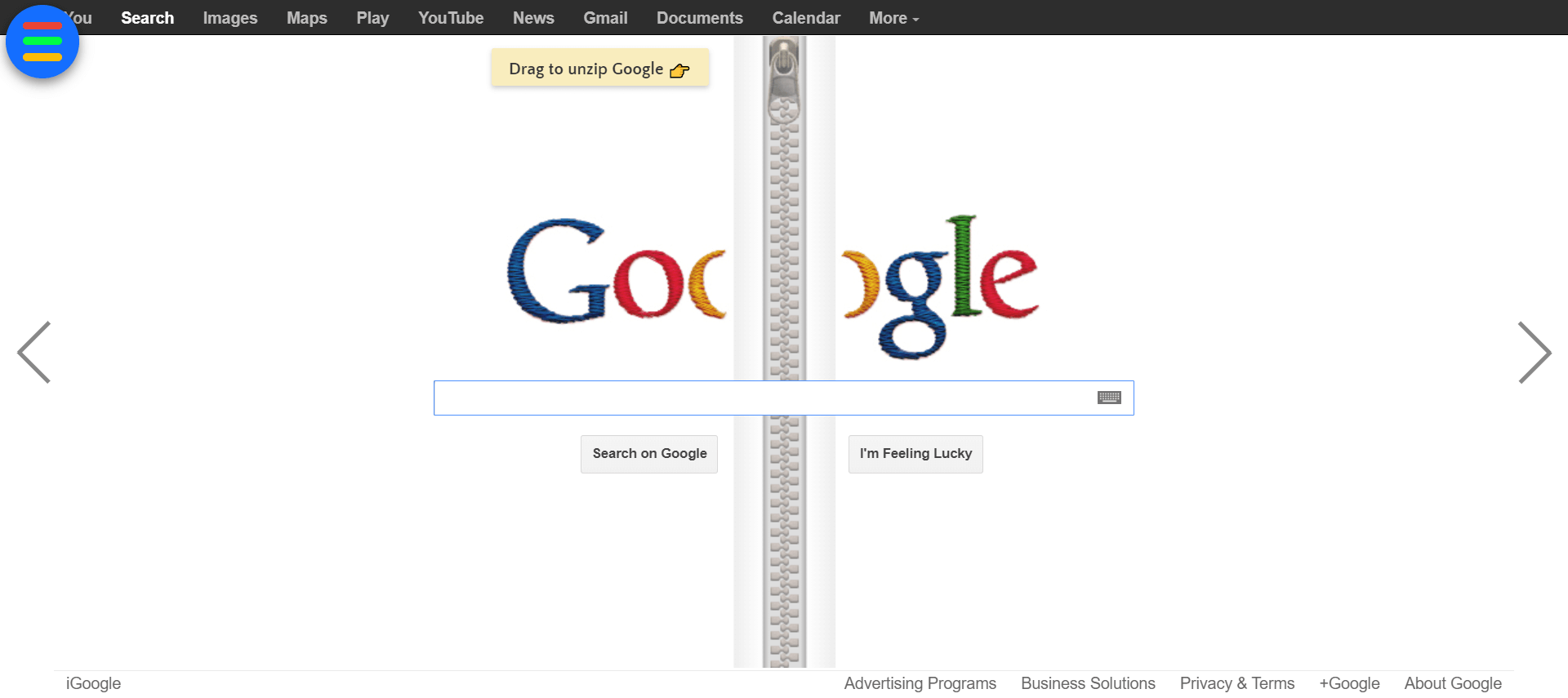 Search google zipper and tap on the 1st link. You will see a zipper. You can easily unzip it by up and down.
8. Google Mirror

Google Mirror is another cool trick of Google. Click the link "Google Mirror" and search anything, Now, you will see every mirror search result.
9. Let It Snow – Google Easter Egg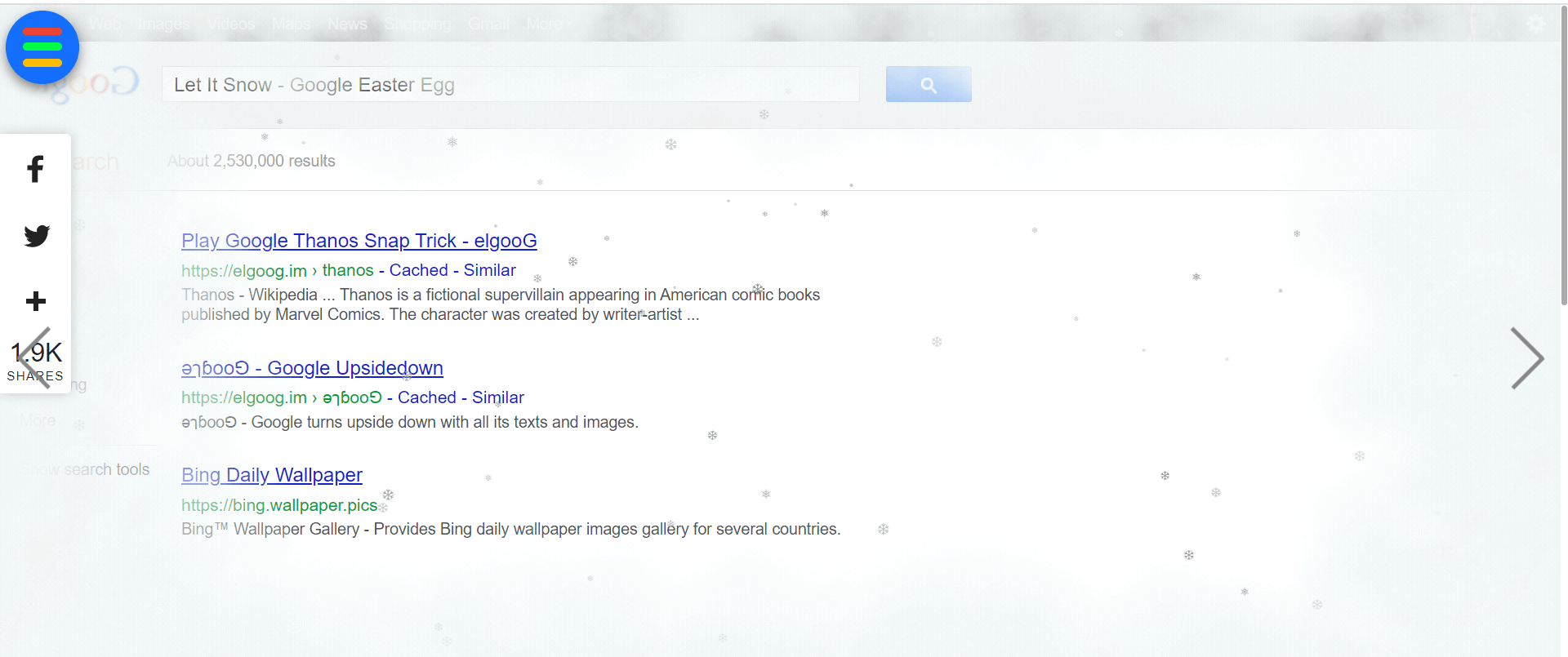 Search "Let It Snow – Google Easter Egg" and tap on the 1st link. Now, snowfall start in your search result, and Snow hides the search result.
Tap on the Defrost to hide the snow. Let us know in the comment how you will like this trick?
10. The Wizard of Oz – Google Easter Eggs

It is one of my favorite Google Easter Eggs tricks. Click the link "The Wizard of Oz – Google Easter Eggs" and tap on the shoe icon.
Now, you will go to another world. Tap on the "cyclone" to back in the real. 
11. Google In Dark Mode

Now, I will show Google in the dark mode trick. To do that, click on the "Google In Dark Mode" and you will see the dark mode of Google.
12. Google 2048 Game

Go to the link to play Google 2048 Game. Play the game and you can also activate the bot. The bot will play for you.
Do you know this trick yet? Let us know in the comment.
13. Space Invaders Game

Search "google Space Invaders Game" and tap on the 1st link. Now, play the game.
14. goooooooooooooooooogle Trick

Open the Google search box and type "google goooooooooooooooooogle" and tap on the 1st link. Now, you will see magic.
You will see google as a Niklas. You can also move the Niklas and that is super cool.
15. əๅɓoo⅁ Tricks

Type "əๅɓoo⅁" and search it. Tap on the 1st link. Now, you will see flip your screen in every corner. Search for something to see another cool trick.
16. Google Maps Snake Game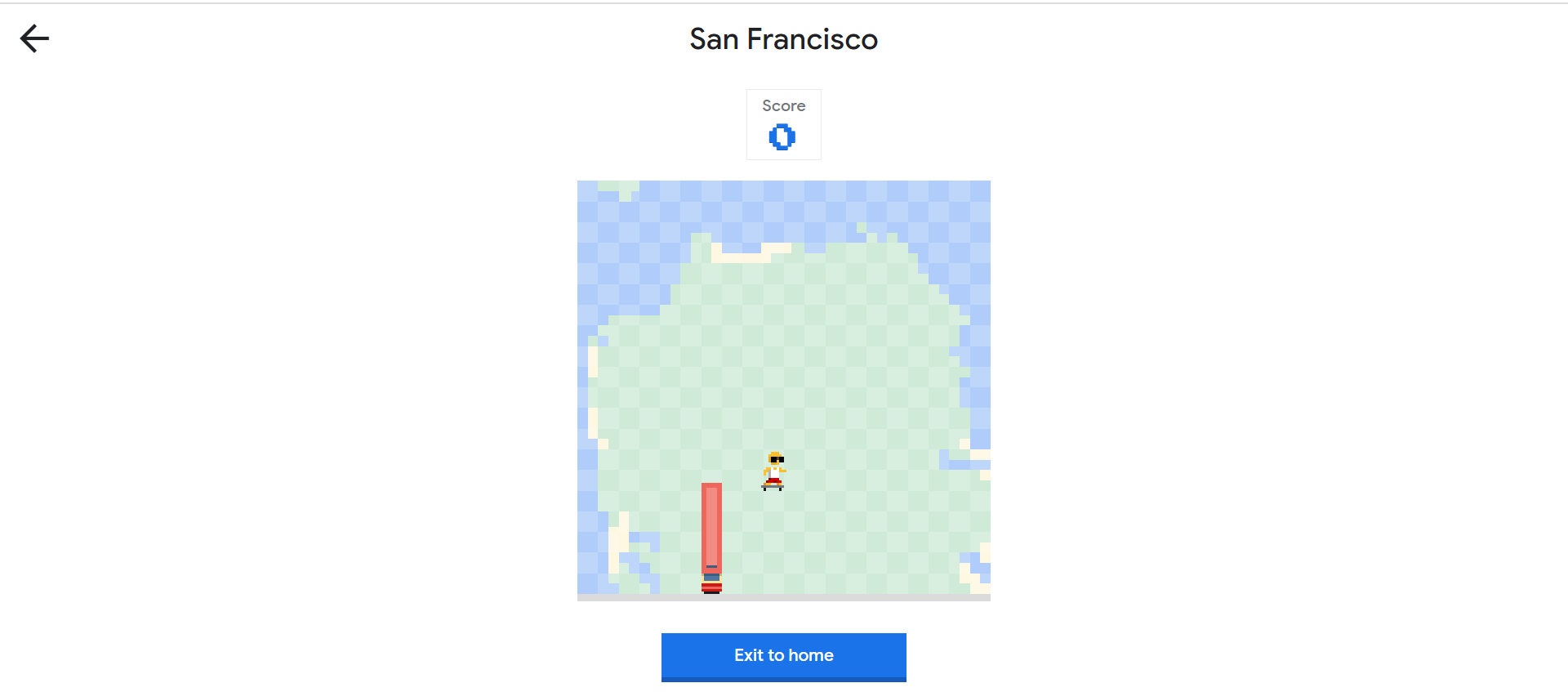 Search "Google Maps Snake Game" and click on the 1st link. Now, select a city where you want to play.
Now, play the game. Do you like this game?
17. Snake Game
This is another snake game. Click the link "Snake Game" and play with the music. I think it's one of the cool tricks.
18. Atari Breakout Tricks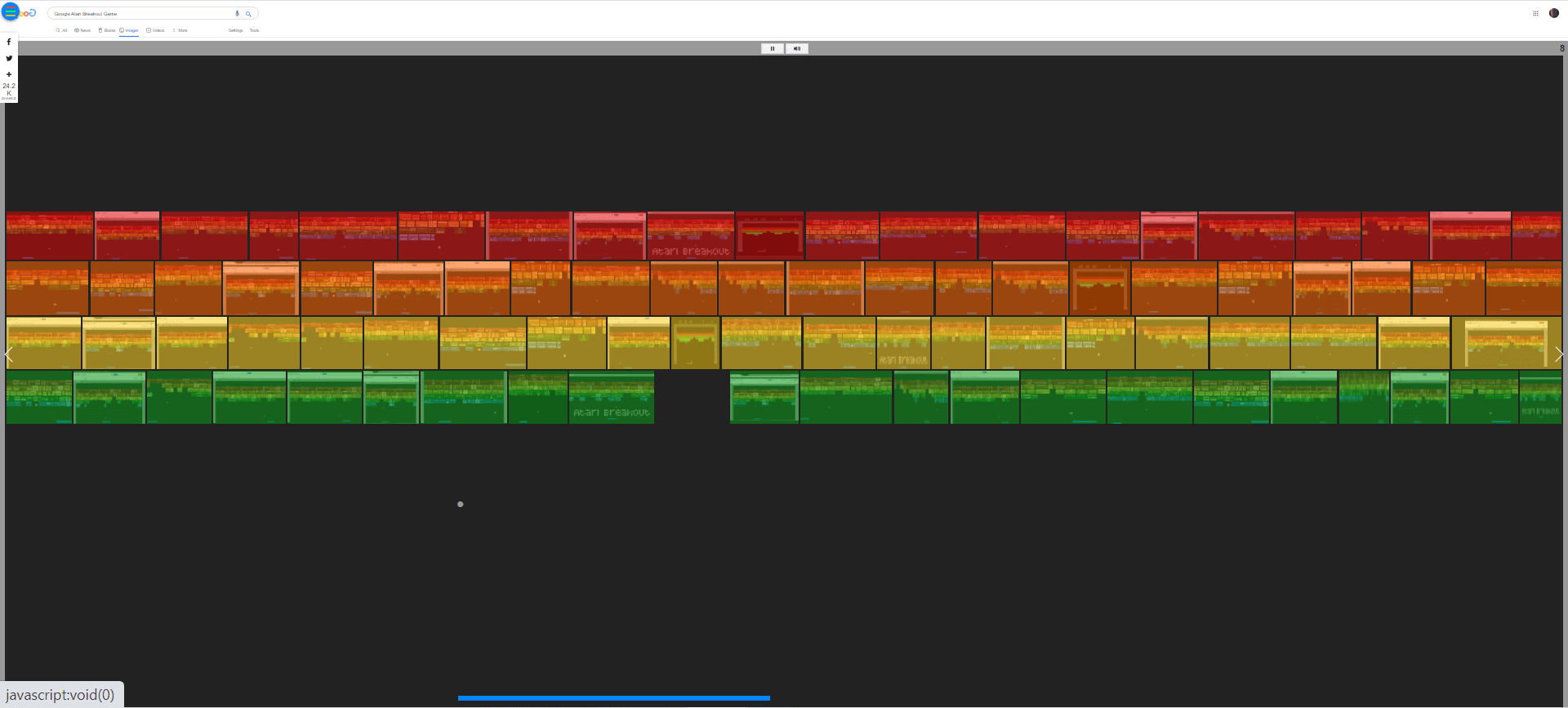 Not only that, if you Image search on Google image by typing Atari breakout, then click on the first link Google Lunch a game in your browser. You can play these games.
19. Google Sphere Tricks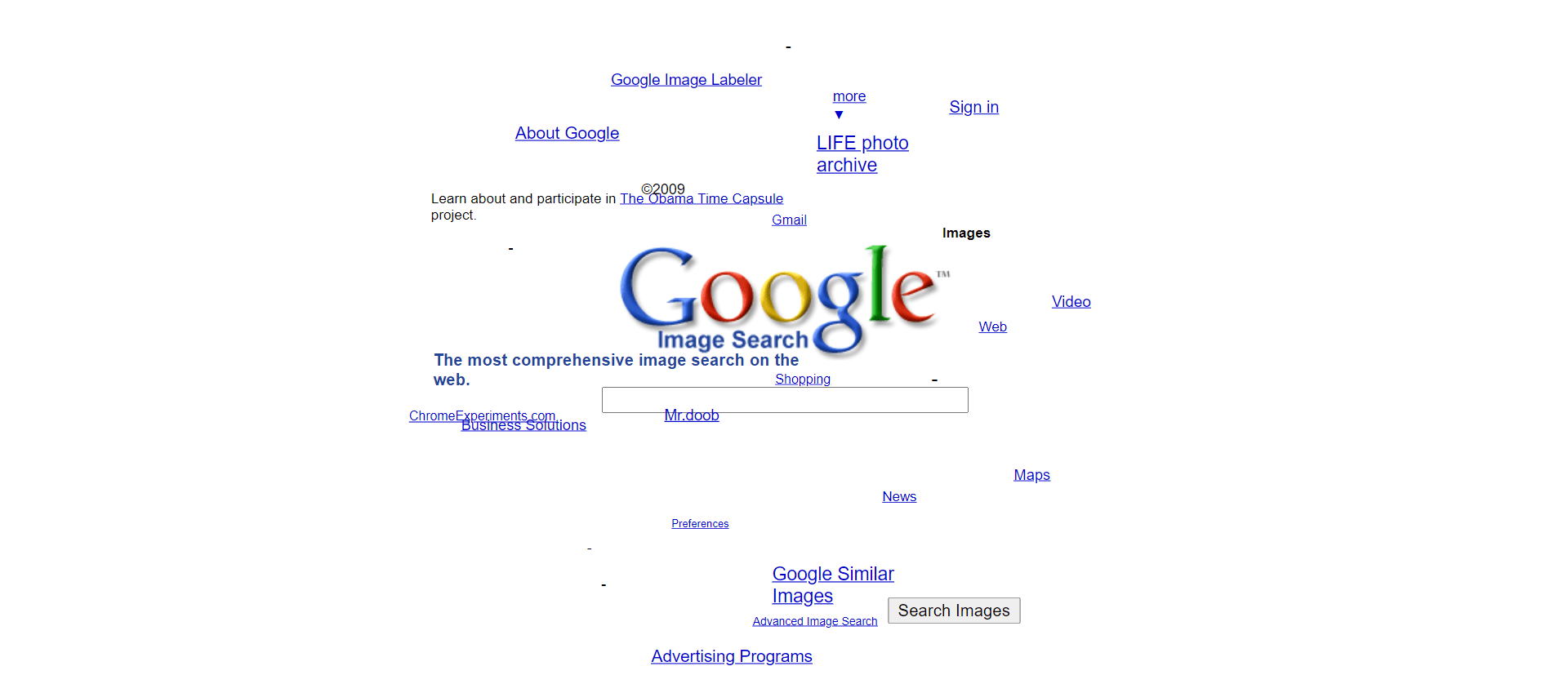 Just type google.com and then put on the search option "google sphere." Then click I'm feeling lucky. Look at this, so google search is like a sphere, and everything on here is swirling around, and when you move your mouse, things move, which is quite extraordinary.
I want to move it that way. It goes different ways, you see, and it's pretty cool. Don't forget to check out Dark Web articles.
20. Breathing exercise with Google

Next Google Tricks is If we type in a "breathing exercise" into google, It gives you a one-minute breathing exercise.
If you feel overwhelmed or know you need to bring your attention back to your breathing, this is nice.
So if you click run here, you breathe in and out with this circle, and it's a charming way of calming you down. You can do it on your phone also.
21. Cha Cha Slide Tricks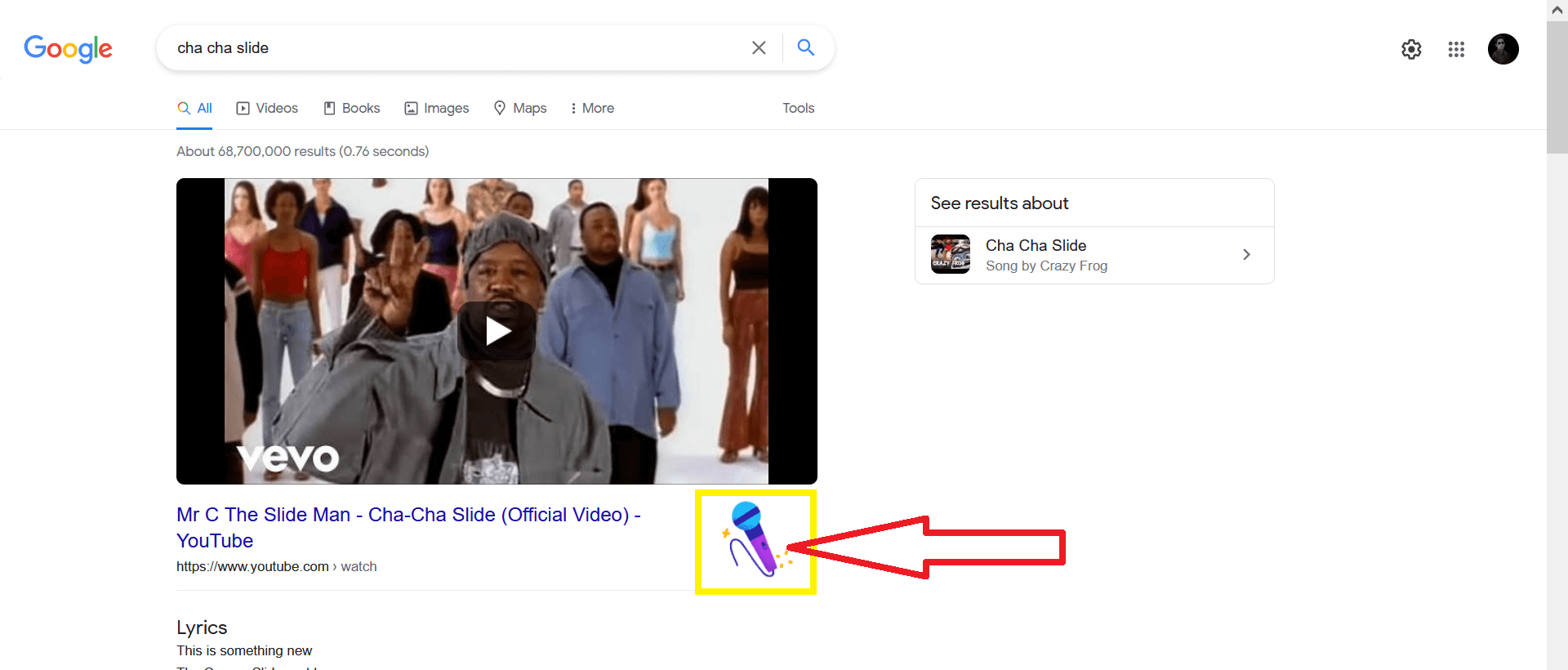 Now, we talk about fun search. If you search on Google "cha cha slide," then you will find a video, and you see a little mic on the bottom of the video. Click on it, see what happened. It's super cool.
22. Google Gravity Tricks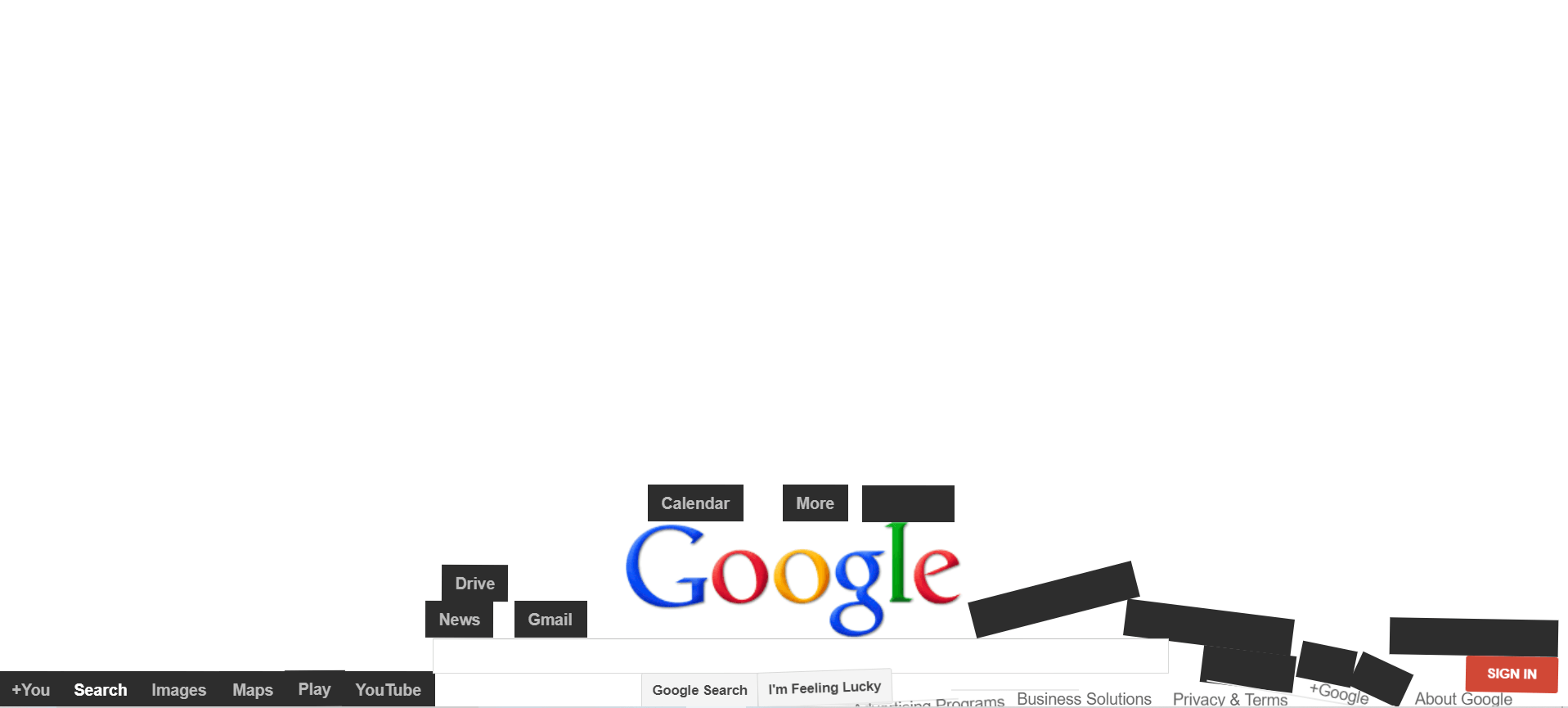 Next, type in "google gravity." and we're just going to click. I'm feeling lucky, and the whole screen drops as in gravity. What we can do with this is you can start picking up things. It's another super cool trick.
23. Snake Game

Now, the next thing I'm going to show, It's a snake game, and we're just going to enter the search bar "snake game," and right here, Google has its snake, a fun, click to play.
You move it with your mouse. That's a snake game. Check 12 Mysterious places where access is only possible In the dream.
24. Google Sky Tricks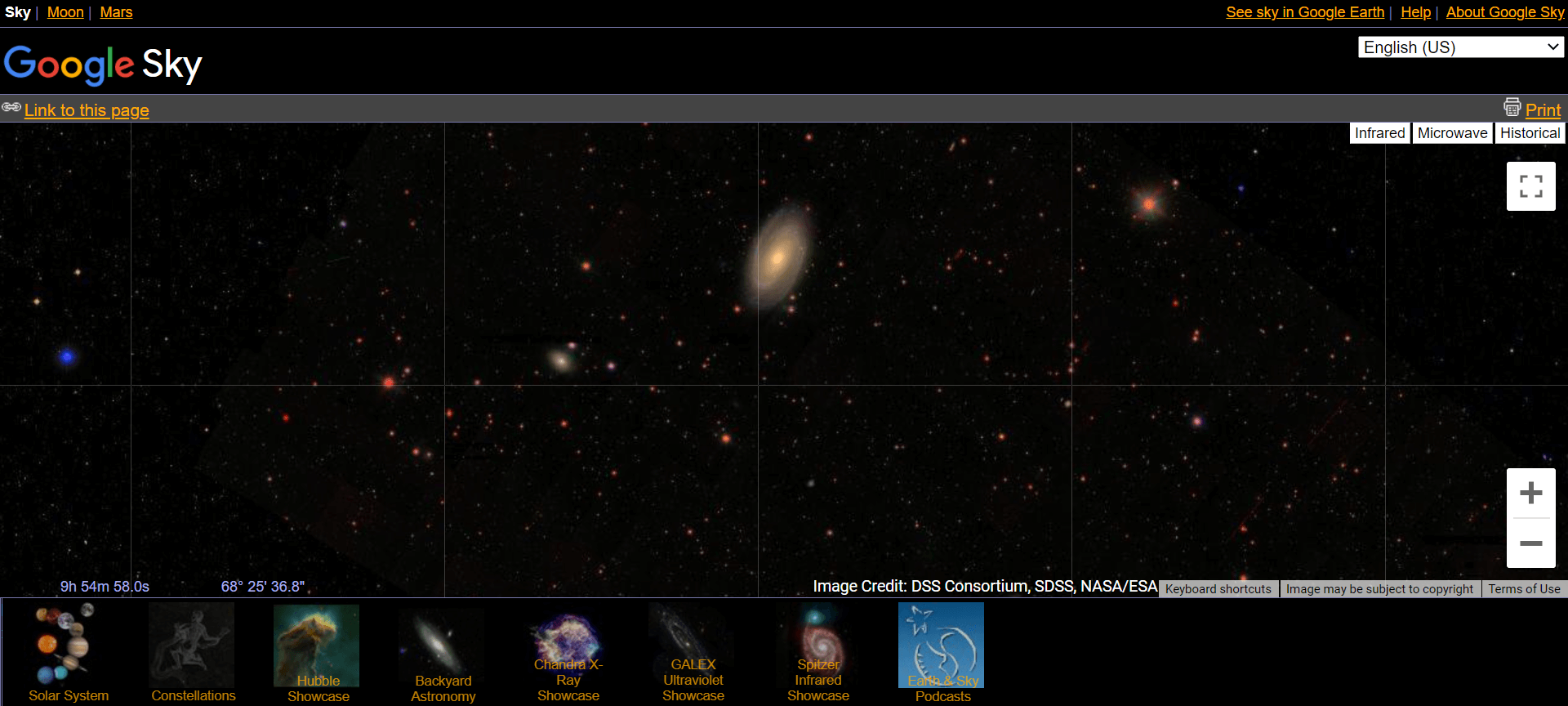 Another fun trick is, Go to Google and type on the search bar "Google sky," now click on I'm feeling lucky. You can see a space sky.
It's a nice one to do with kids as well; it's pretty educational. If you click down here on the solar system, You can see different types of planate.
If we click in-home, you can go to constellations, and you can find constellations. The moon looks like which is incredible.
So if you are a bit of a space nerd, then this google trick will apply to you.
25. Tip Calculator With Google

Imagine, you go to a restaurant. After eating the food you want to give tips to the waiter. You are not sure how much you should give.
Use this google tip calculator to find out. Type "tip calculator" and provide info. Google will calculate waiter tips.
If you like these tricks, please share this article.
26. Google Dice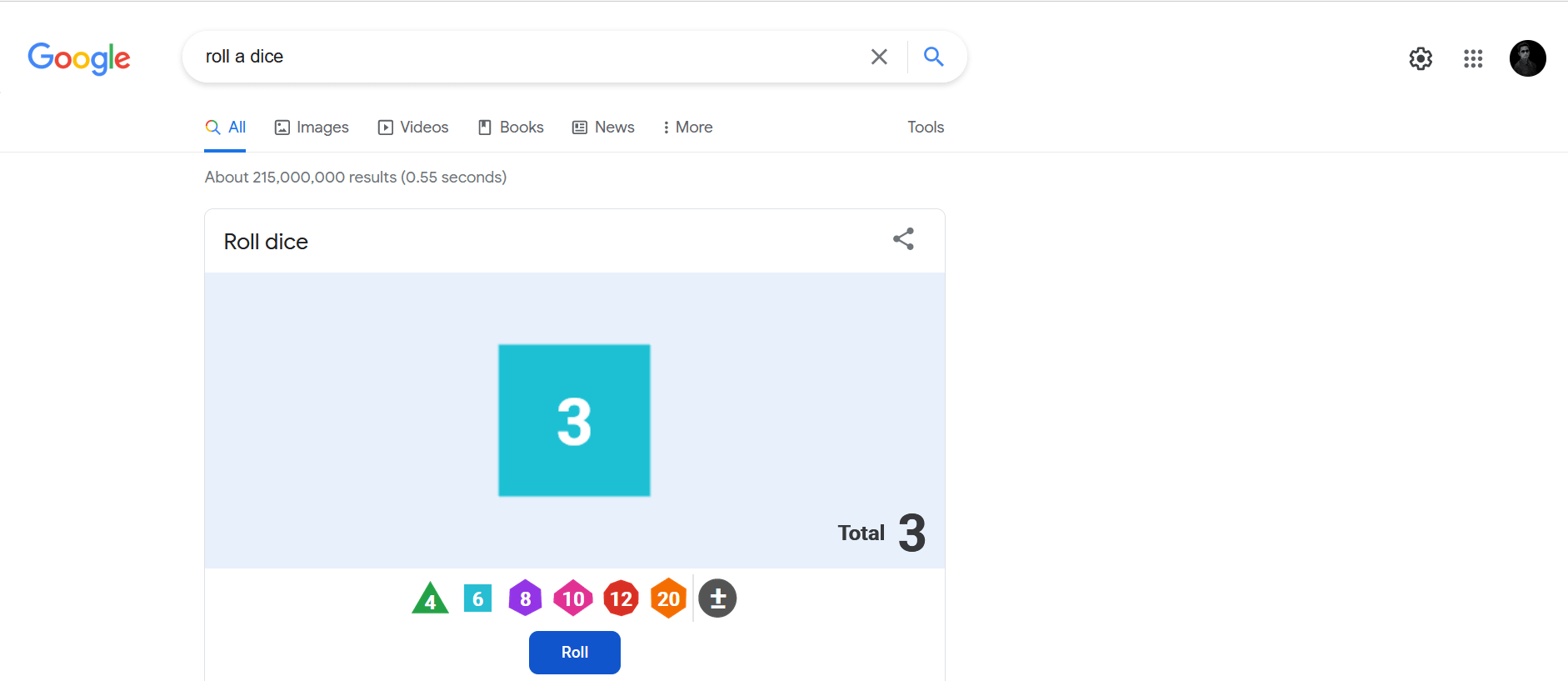 Go to google and type in the search bar "roll a dice". Now, you can play this dice game.
27. Google Birthday Surprise Spinner Tricks

If you search in Google "google birthday surprise spinner," then Google shows a spinner. When you click on spin, then spin starts, and you will find different types of games, music, and so on.
Don't forget to test it. It's super cool tricks. I hope you will enjoy it a lot.
28. Google Space Tricks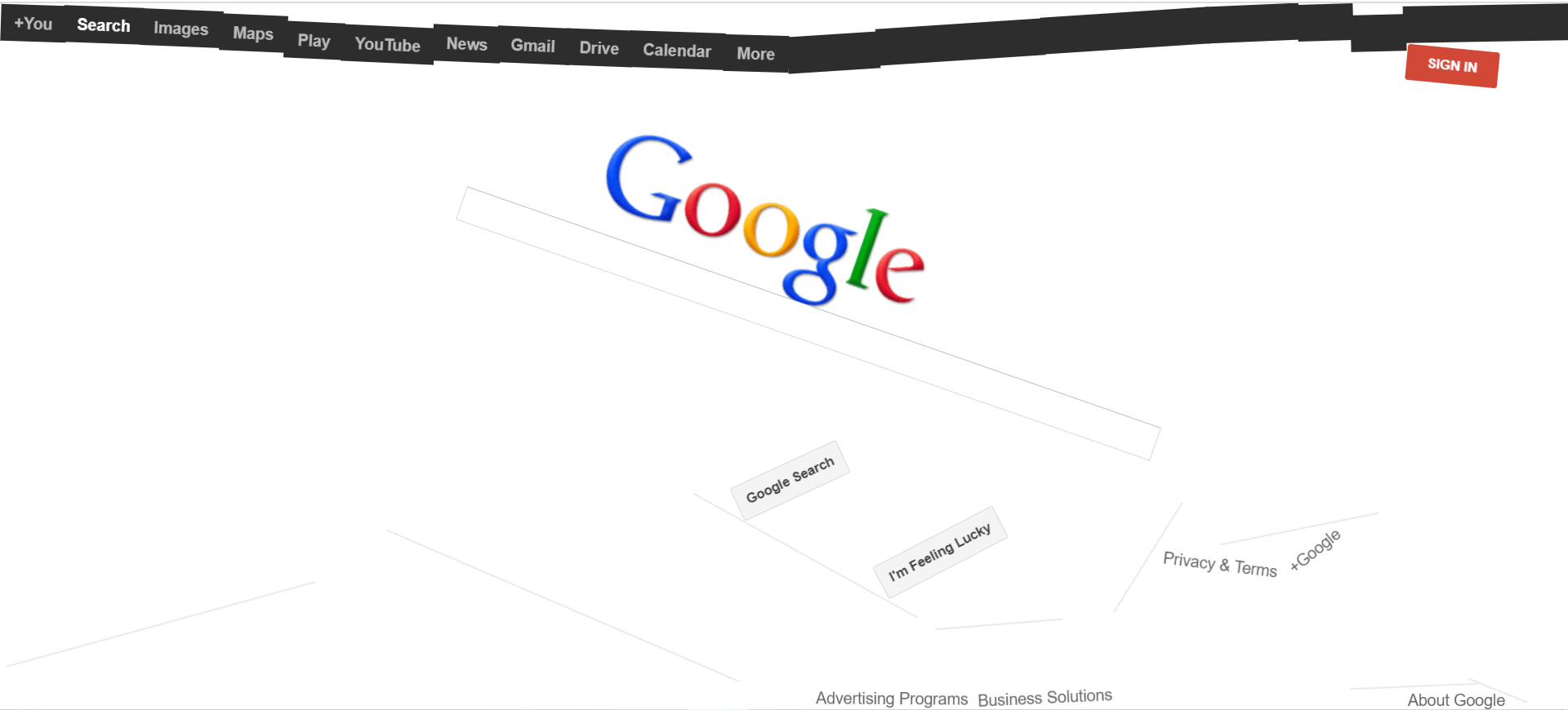 So we're going to go back and find a new google trick. So we're going to type in the search box "google space" and click I'm feeling lucky.
We have google as it would look in space. If you were, everything is like floating, and we can drag google around and start thrashing things around.
It kind of all floats as if it were in space, you know how everything is zero gravity, things like that, so this is an enjoyable one. Check out Facts About Mosquitoes.
29. Google Underwater Tricks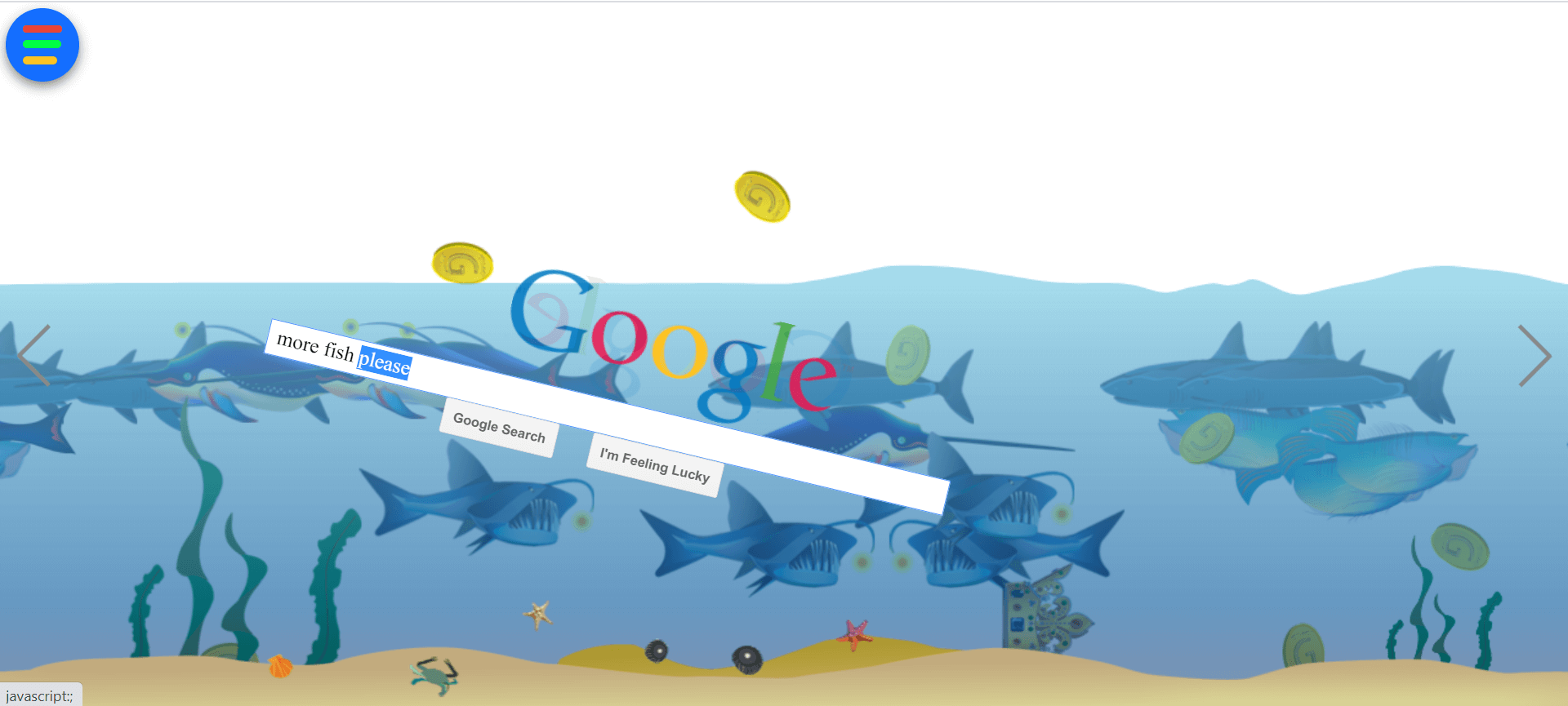 The next Google Tricks we're going to look at is "google underwater," and again, we're just going to click. I'm feeling lucky.
You will find everything is underwater. Google in underwater is pretty cool now. So if you click to search for more fish, Google will drop more fish.
Whereas if you click, I'm feeling lucky, you get coins and things that drop so. It is pretty cool. Do you think it's weird google tricks or not? You can share your idea by comment.
30. Flip A Coin Tricks

The next search tips are If you search on Google "Flip a coin," a coin show on the screen. You can easily toss the coin. Click on the flip. I think it's super cool Google tricks. These is cool google tricks for fun.
31. Do A Barrel Roll Tricks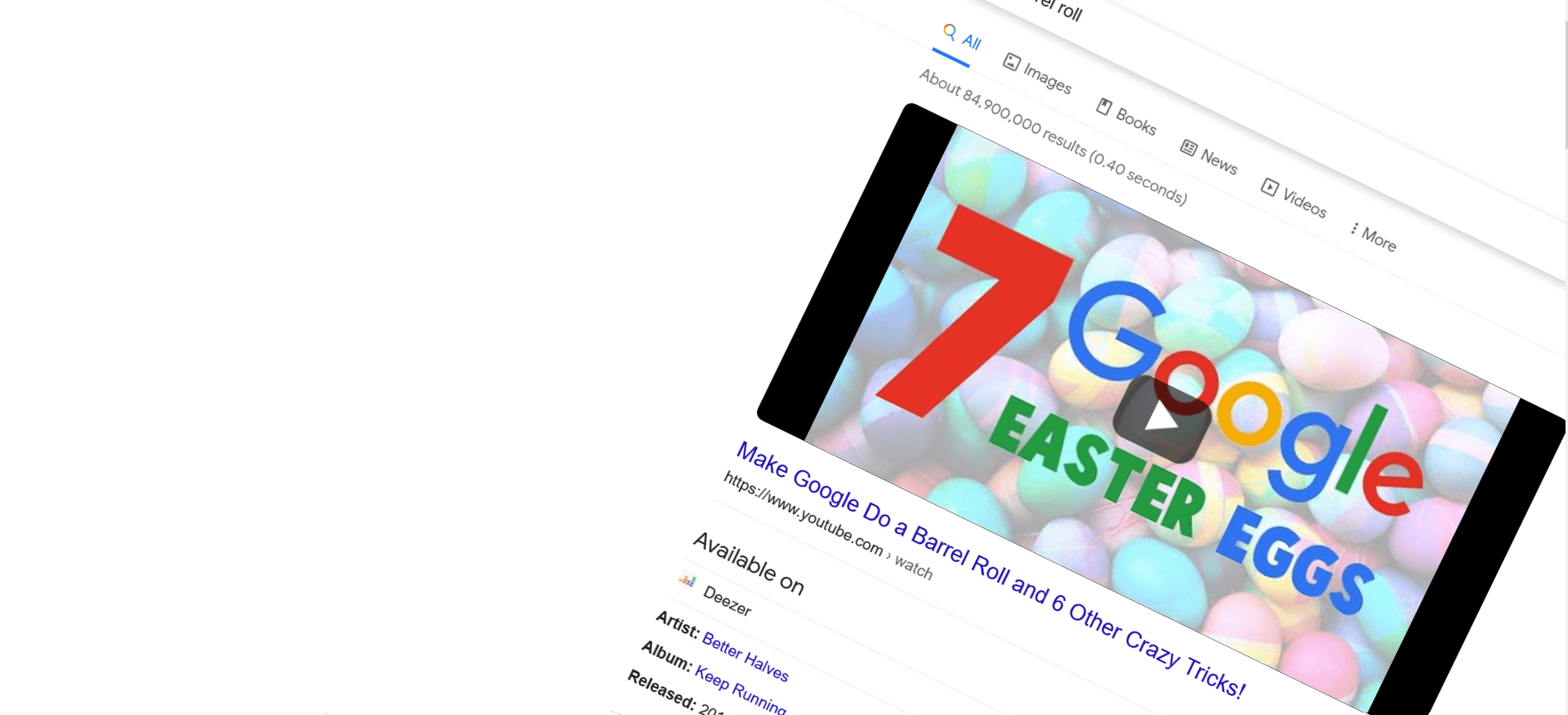 So, the following google trick we're going to look at is search "Do a barrel roll," and you're going to click I'm feeling lucky.
We go the whole of google does a barrel roll and notice how everything is like back to front now; what's cool about this.
32. Google Tic tac toe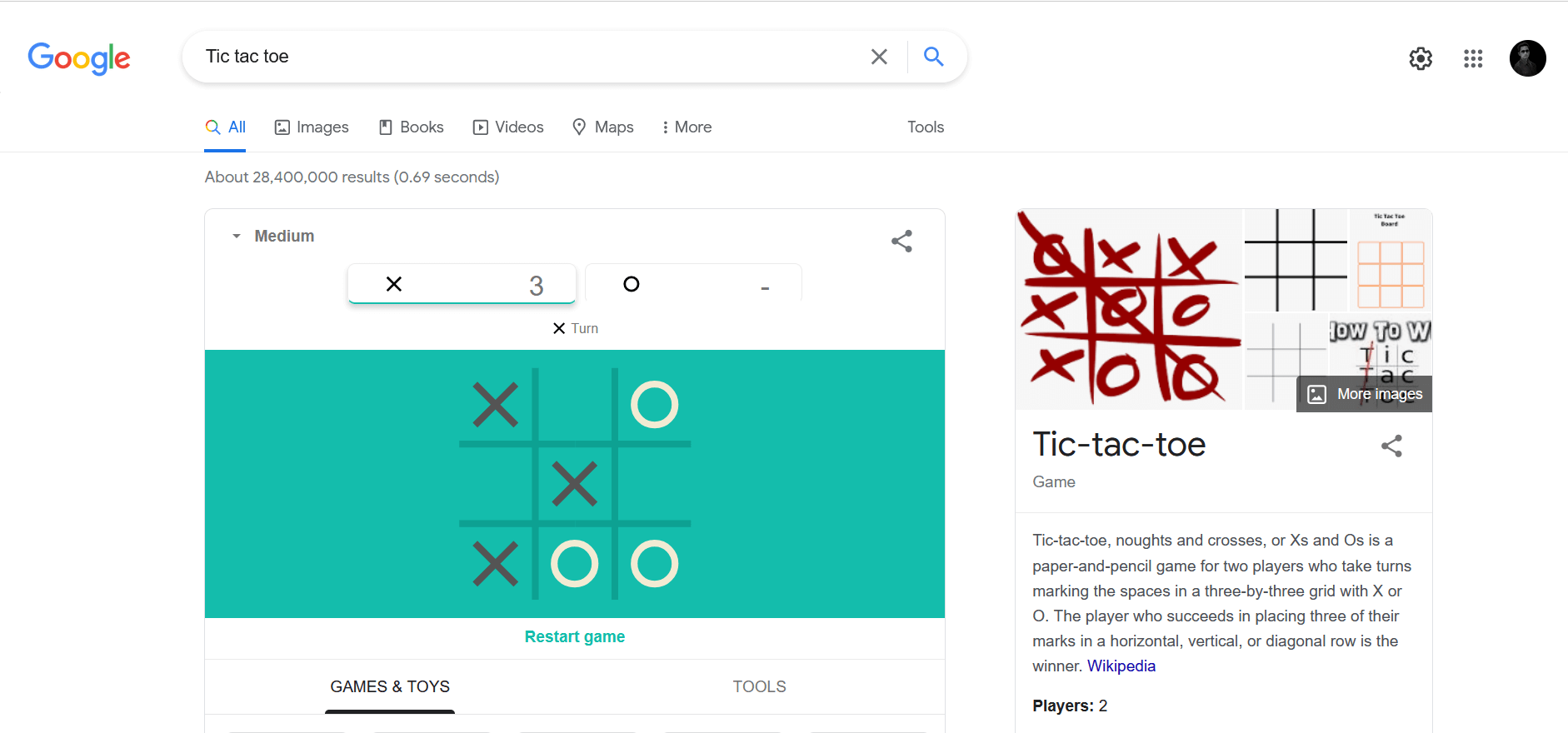 Do you want to play the Tic tac toe game? These tricks will help to play this game.
Go to Google and search "Tic tac toe" and enjoy the game with Google. Try to win the game. Best of luck.
33. Tilt/Askew Tricks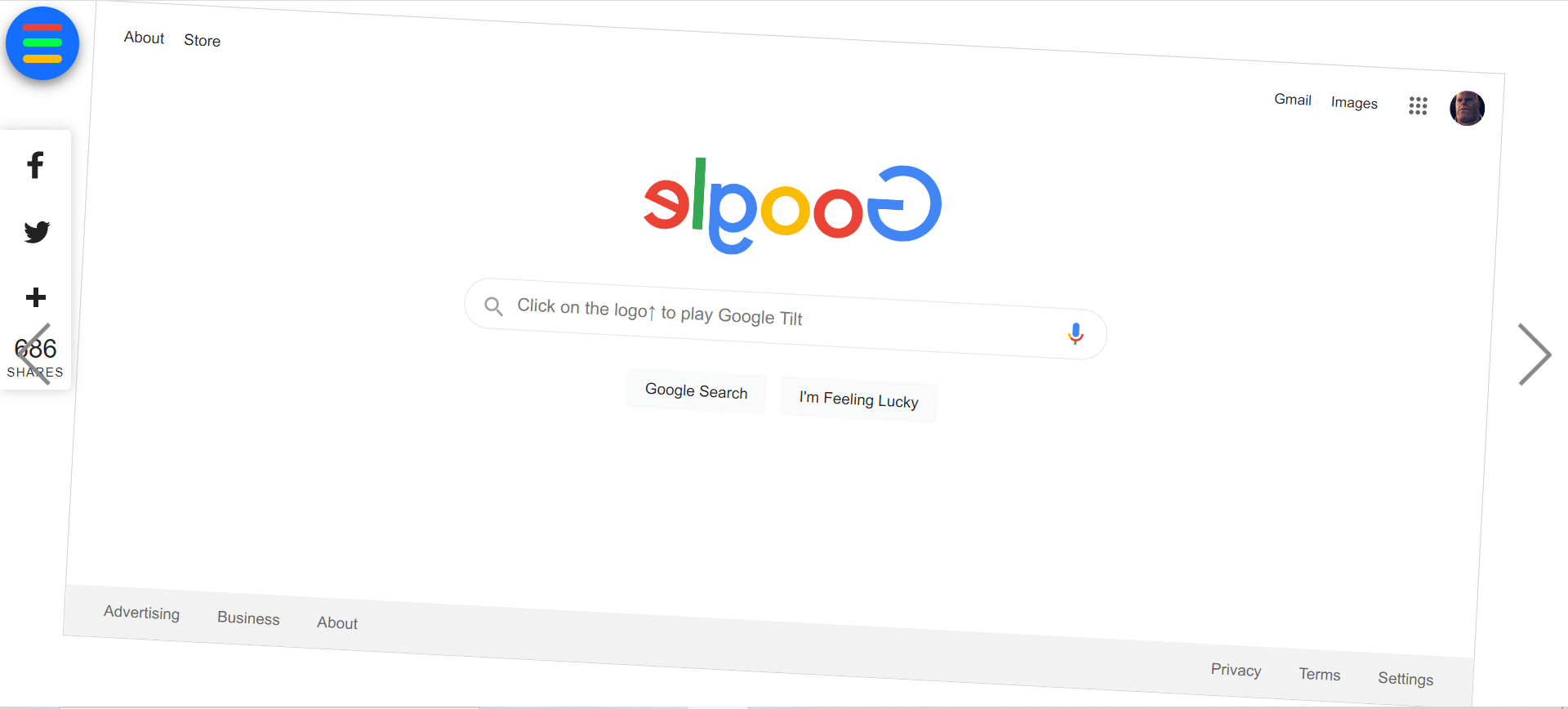 Next is Google Easter eggs. If you search on google "Tilt/Askew," and then click on the first link.
Try to search for something in this Google search form and look at everything like a mirror. It's super cool Google tricks.
34. Currency Convertor

If you want to know USD to Euro or any of this, use these tricks. Search the currency you can to convert and put the information.
That's it. Google will convert for you.
35. Definition Of Anything
If you want to know the definition of some, these tricks will help you. Type Definition of [That you want to know] and search. Now, you will see the definition of this.
36. Pacman Tricks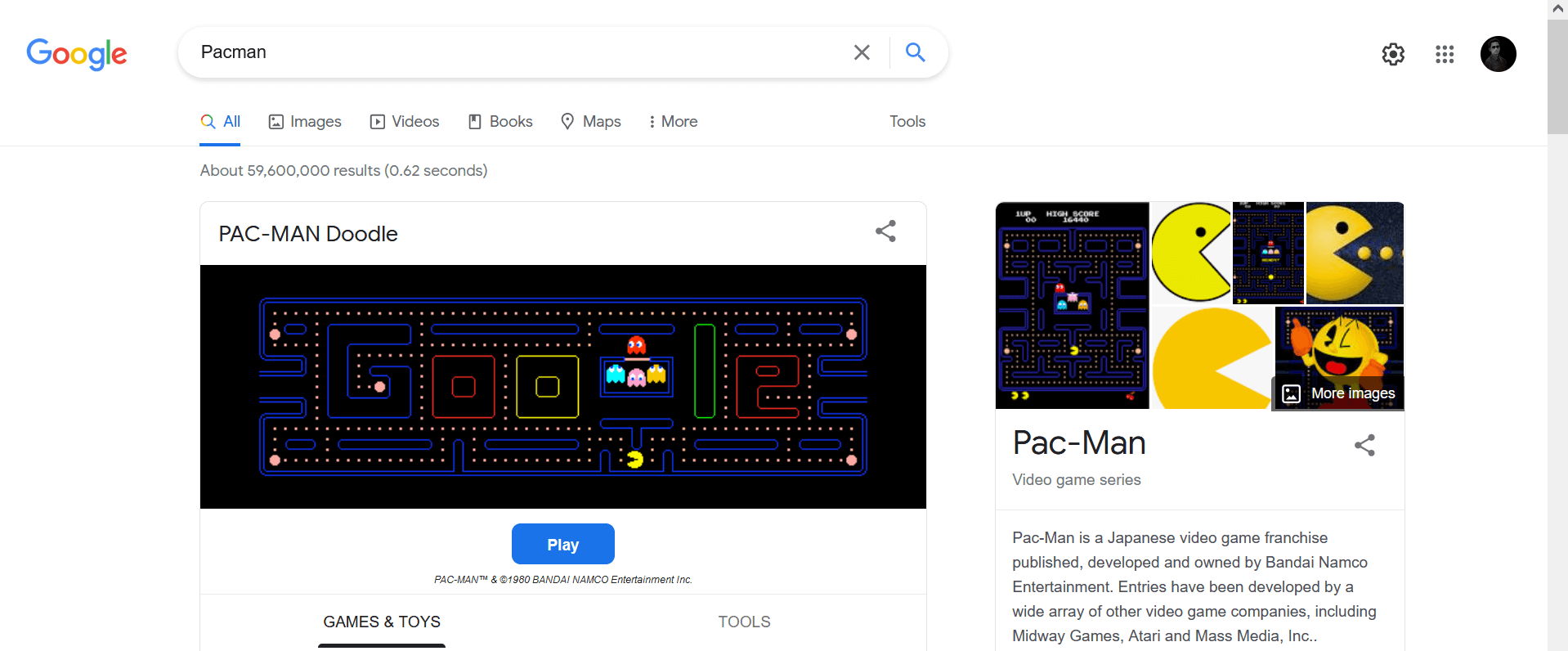 The next 2022 google tricks is about Pacman. Another cool thing about google is if we type in "Pacman."
Now Google comes up with its own Pacman, and this also works for other games. You can play Pretty cool Pacman.
I'm going to get killed. You can also play solitaire games, and I love solitaire as a kid. It's quite something I used to play with my granddad, and yeah, you can play games.
This is supercooled Google Easter eggs.
37. Blink HTML Tricks

The next one is to google tricks, search on "Blink HTML," and scroll down. Look at this everything is up and down.
This Google trick is super impressive. How do you like this blink HTML google trick? You can comment below!
38. Google Logo History

Another fun Google Tricks is that we can type in "google logo history," and I think this is quite cool.
You can see this time logo and also previous time google logo as well. The emblem of google looked like every time it changed, so it seems like Google's newest logo.
39. Joey Tribbiani Tricks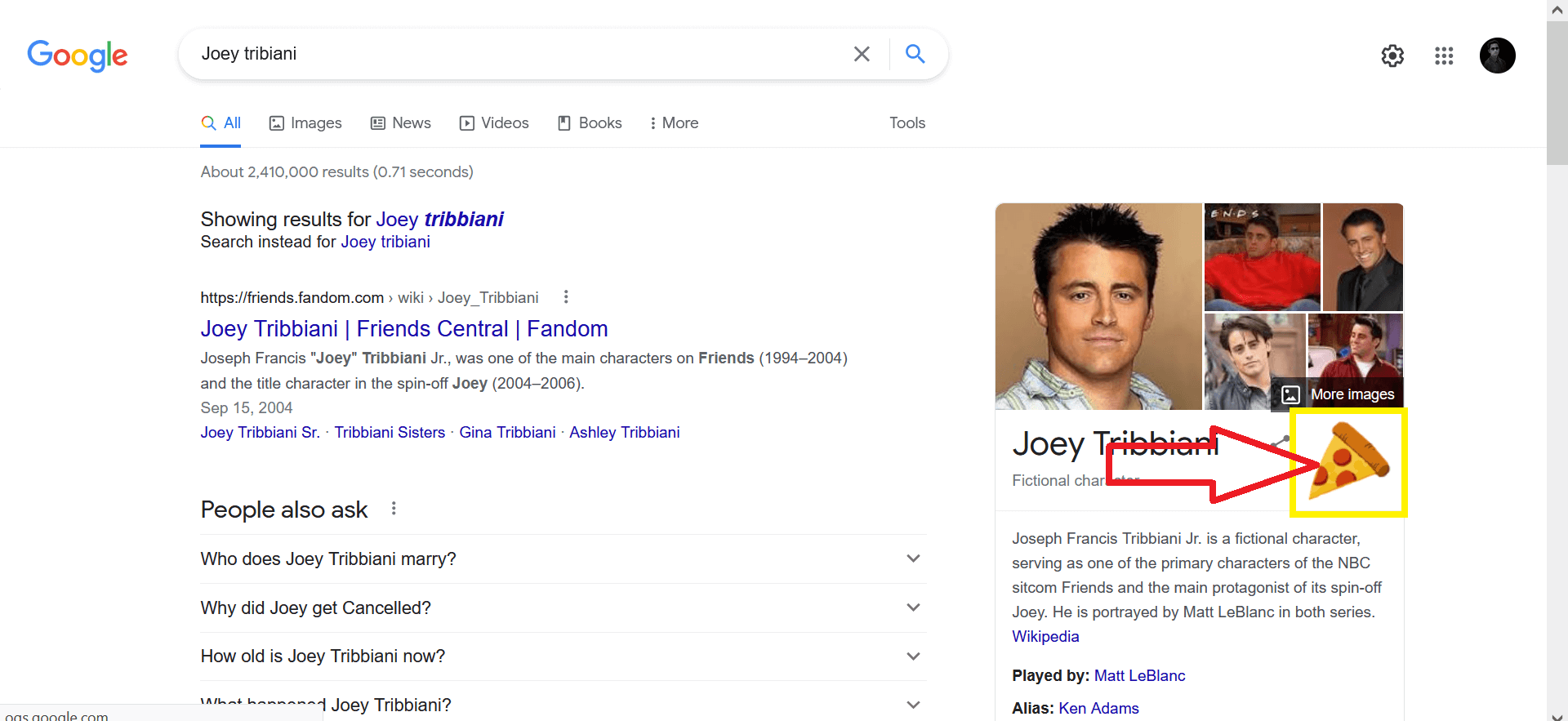 Another Fun Google trick applies to all of the friend's characters, so if You type "Joey tribbiani" and just hit enter.
Now you can see pizza in a corner, click on it, and see that it is a very cool one. Don't forget to try.
40. Ross Geller Tricks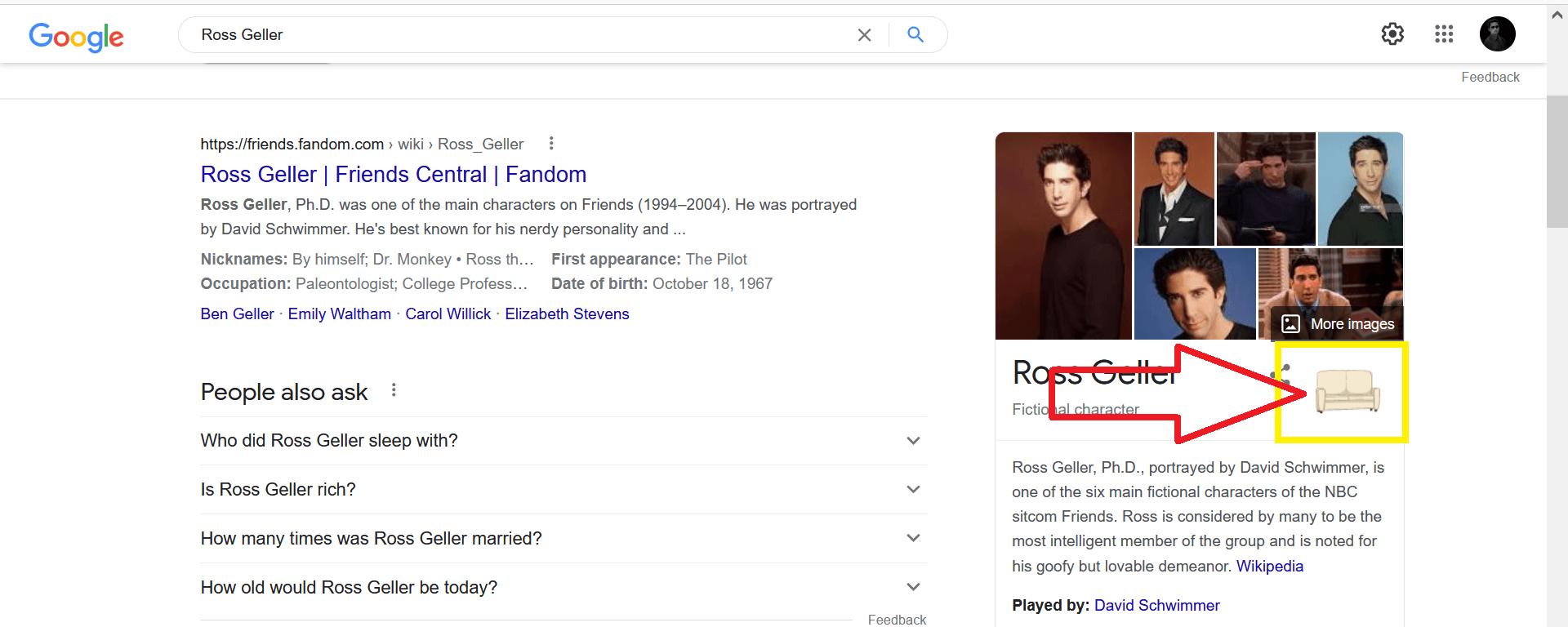 If you type "Ross Geller," and click enter. In the corner, we'll click the couch and see what happened. It's fantastic on. This is another good google tricks 2022.
41. Recursion Tricks

Next is recursion tricks. When you type "Recursion" and search in Google, It always shows "did you mean: recursion". By the way, recursion is another form of repeating.
42. Anagram Tricks
Go to Google and type "anagram". But funny thing is that Google shows different things. It shows "Did you mean: nag a ram".
But we search anagram. I don't know why the error show. But it's obviously a fun trick. What do you think about that? Let us know in the comment.
43. The Loneliest Number Tricks

Now, search "The Loneliest Number" in Google and Google shows the loneliest number in mathematics.
The answer is 1. Try these tricks now!
44. Timer Tricks

Ask "Timer" to Google and Google will show the timer and stopwatch option. Now, you can set a timer.
You can calculate time using a stopwatch that how long you take to do work. Cool trick, right?
45. Sunset & Sunrise Time With Google

Go to google and type in the search bar "Sunset or Sunrise time". Now, it will show you the unset or Sunrise time of your location.
46. Google Converter

Google has the ability to convert any type of weight, height, money, and more. Search which you want and google will convert for you.
47. Local Time

To know your local time, search local time. And Google will provide you the Time, Date, Timezone, And your location.
48. Global Time

You will know the global time by using Google. Go to Google and type Local time of [country name] and Google will provide the information.
49. Google Earth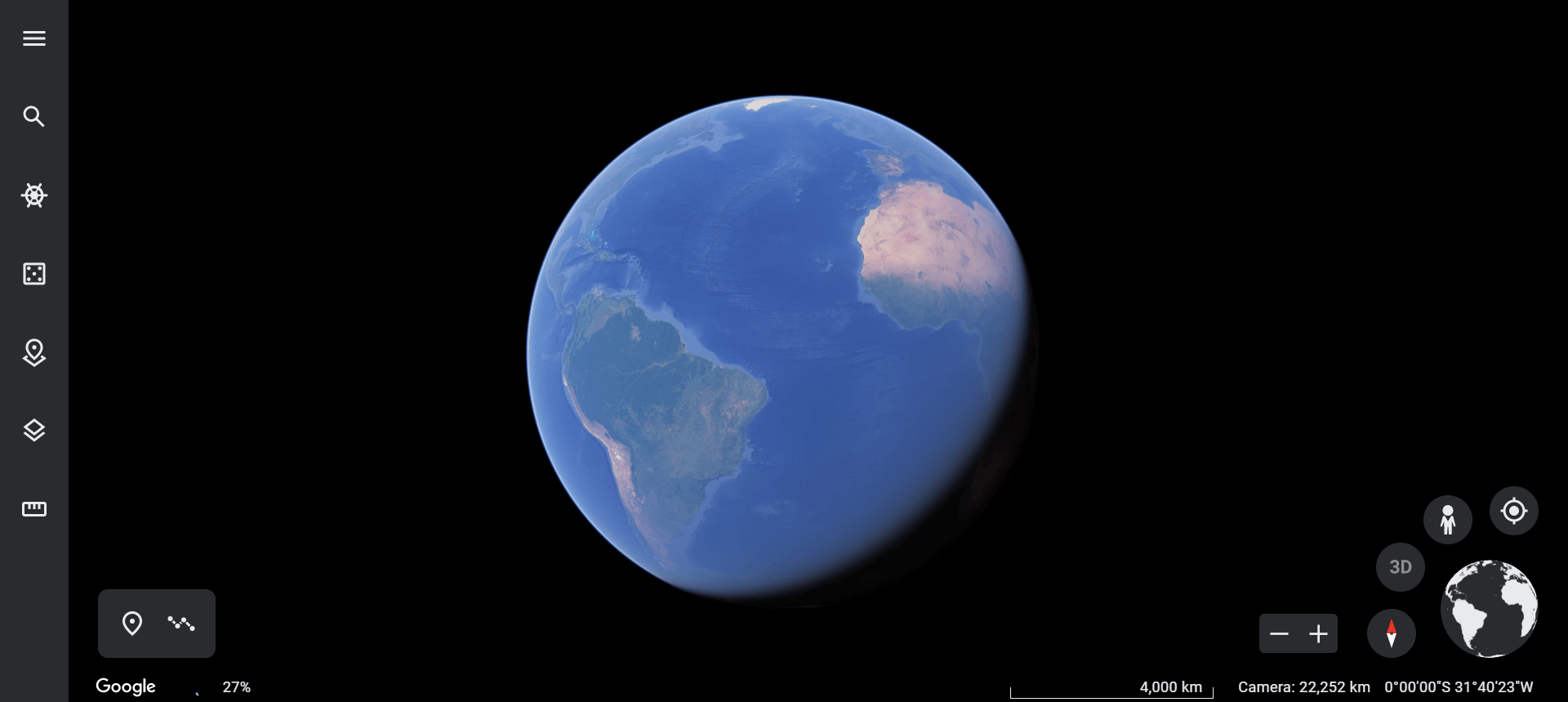 Search "Google Earth" and tap on the first link. Now. you will see the earth view from your PC. You will also see Satellite images as well.
50. Google calculator
If you want to calculate, Google will help you. Just type "calculator" in Google and Google will show you a calculator.
51. Google Metronome

You can calculate BPM (Beats per minute) using Google Metronome. Search "Metronome" and click the play option.
Now, increase and decrease BPM with your beats to know your BPM (Beats per minute). This is cool google tricks, right?
52. Google Color Picker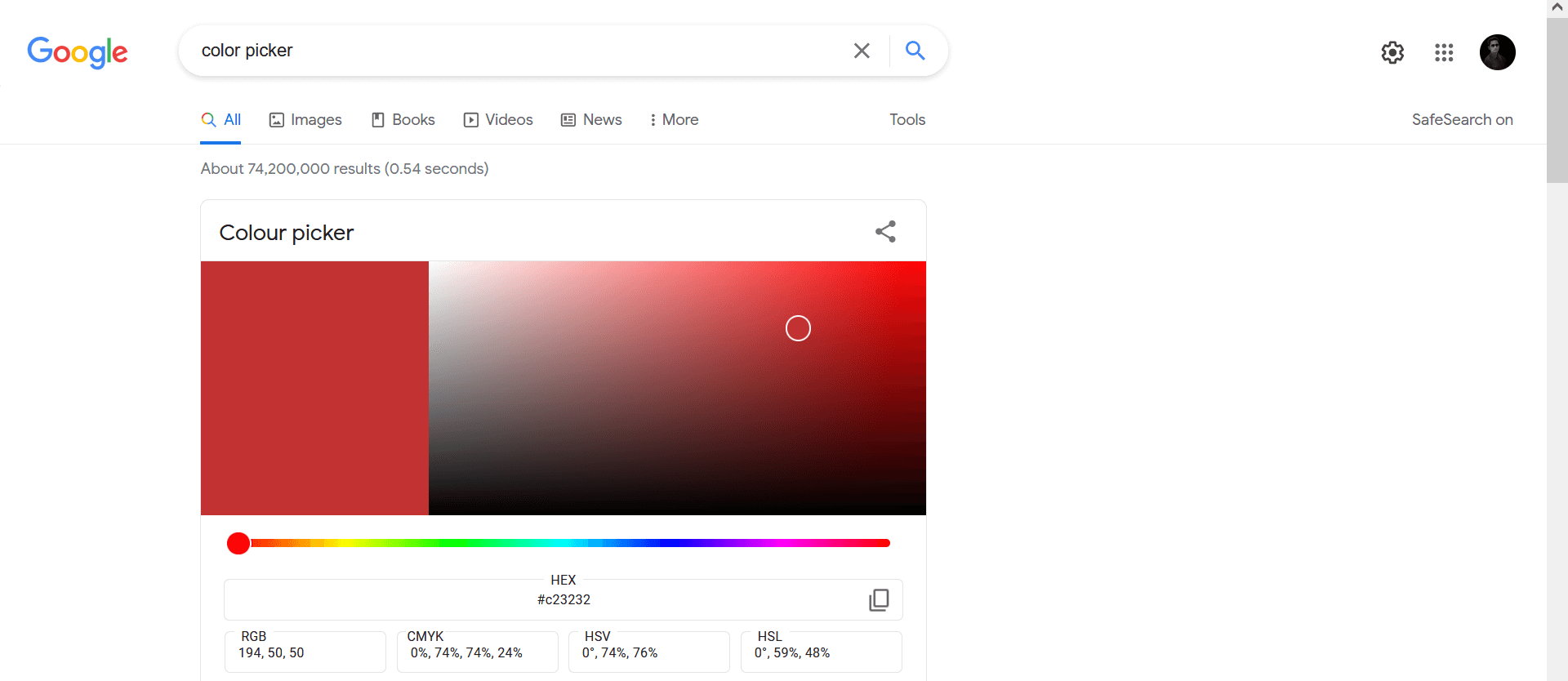 Google color picker will help to pick your color with HEX code and much more options. Search in google "color picker" and pick a color.
53. Minesweeper Google Tricks

Minesweeper is another Google game. Search "minesweeper" and tap on the play option. Now, enjoy the game.
54. Fun facts Tricks

Type "Fun Facts" in Google and Google will show you some cool fun facts that will blow your mind. Try the tricks now and enjoy!
55. Animal sounds

Want to hear some animal sound? Don't worry. Google will help you. Type "Animal sounds" and press the animal to hear the sound.
I love these google tricks. Do you love it? Let's know in the comment.
56. Spin a dreidel Game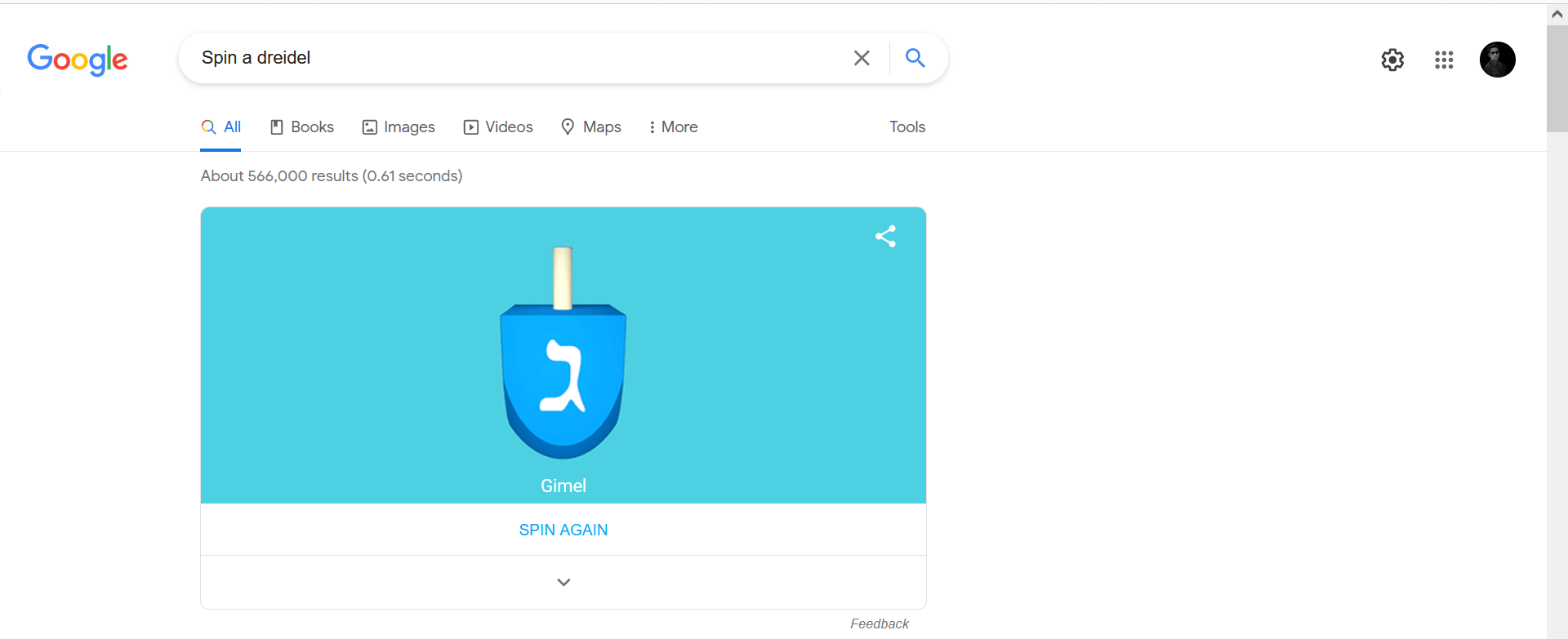 Do you want to play Spin a dreidel game? search "Spin a dreidel" and tap on the spin to play the game.
57. Play solitaire with Google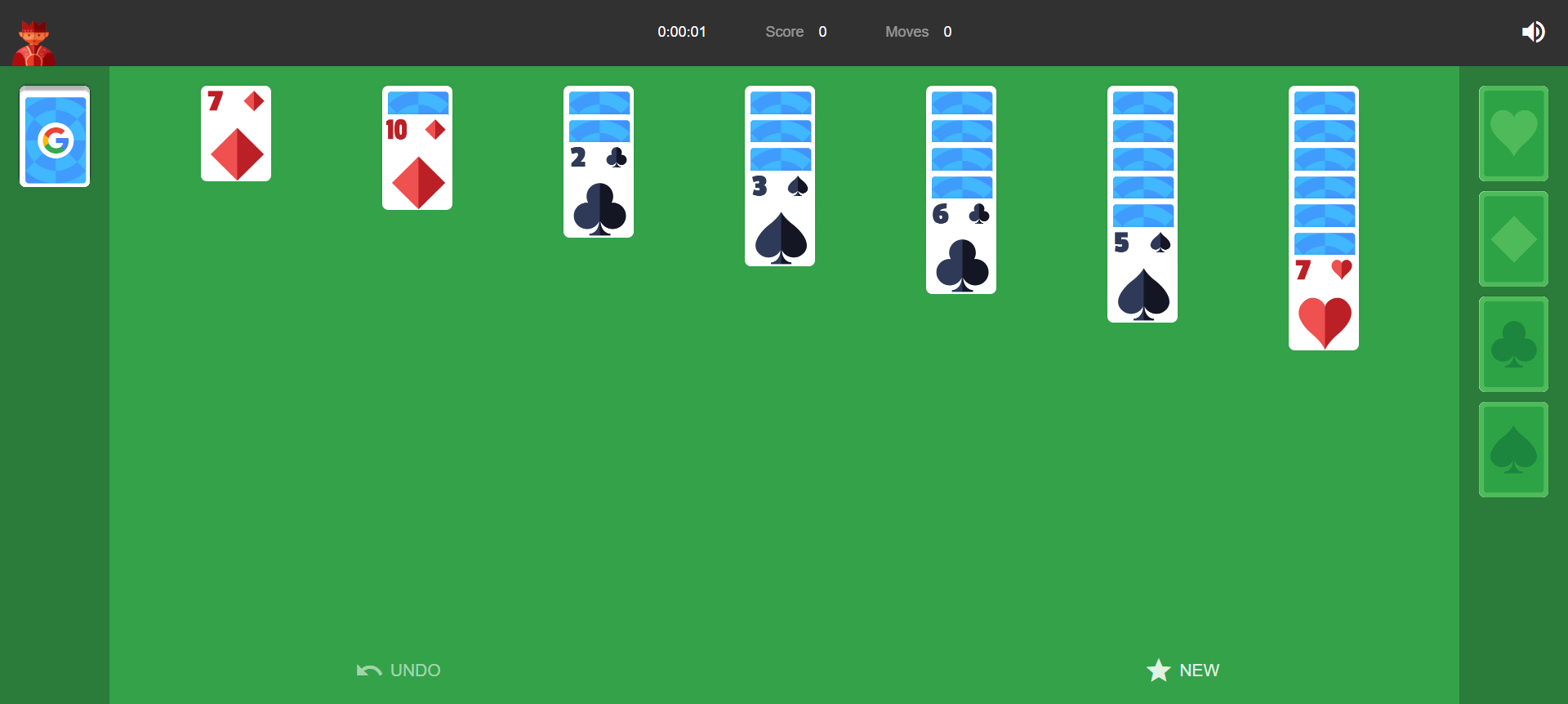 Go to Google and type "play solitaire" and tap on the 1st link. Now, enjoy the game.
58. Search by images Tricks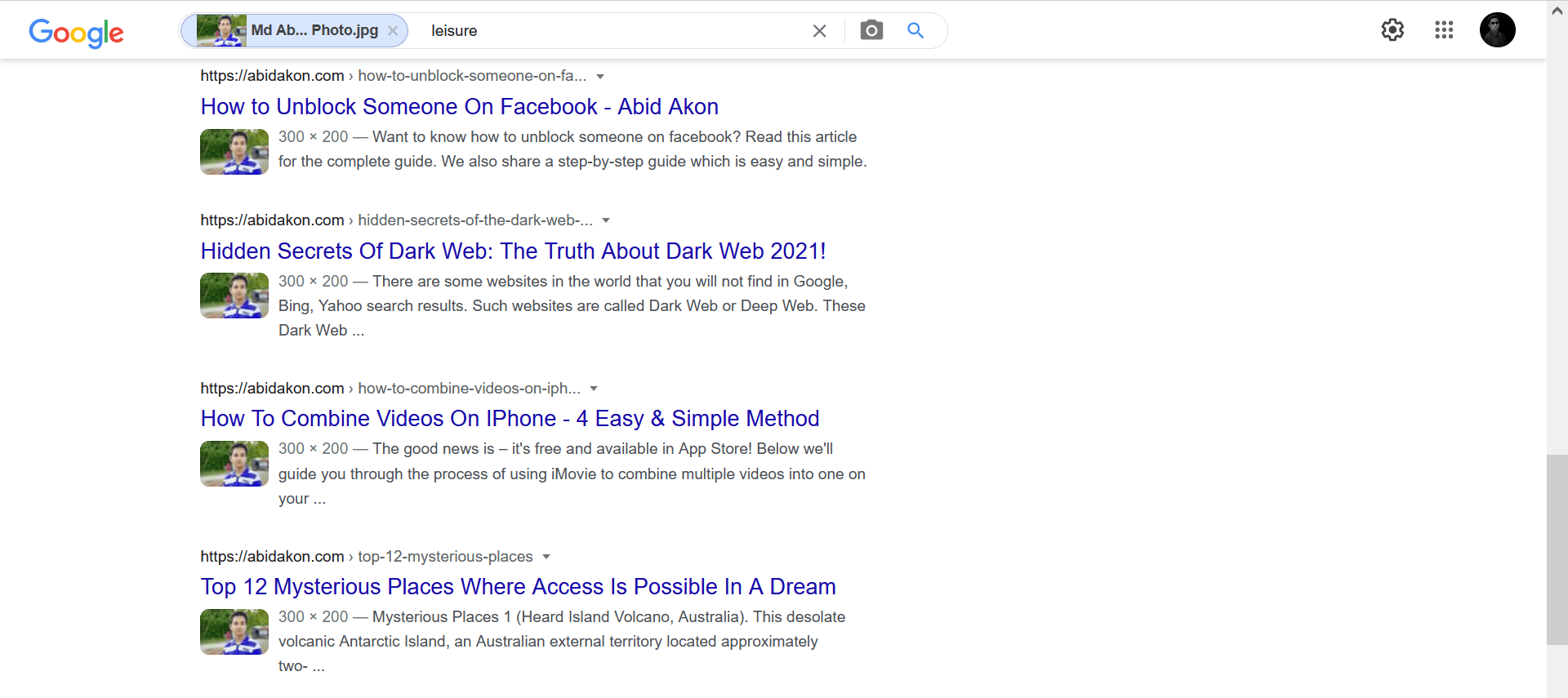 You can search for an image and find information about it. To do that click the link "Search By Image" and drag and drop a picture from your computer.
Now, Google will provide information about this image. It's one of the cool google tricks.
59. Google counter

If you want to convert numbers to words use these tricks. Simply search Number [Put the number] = English and google will show it.
60. Google spinner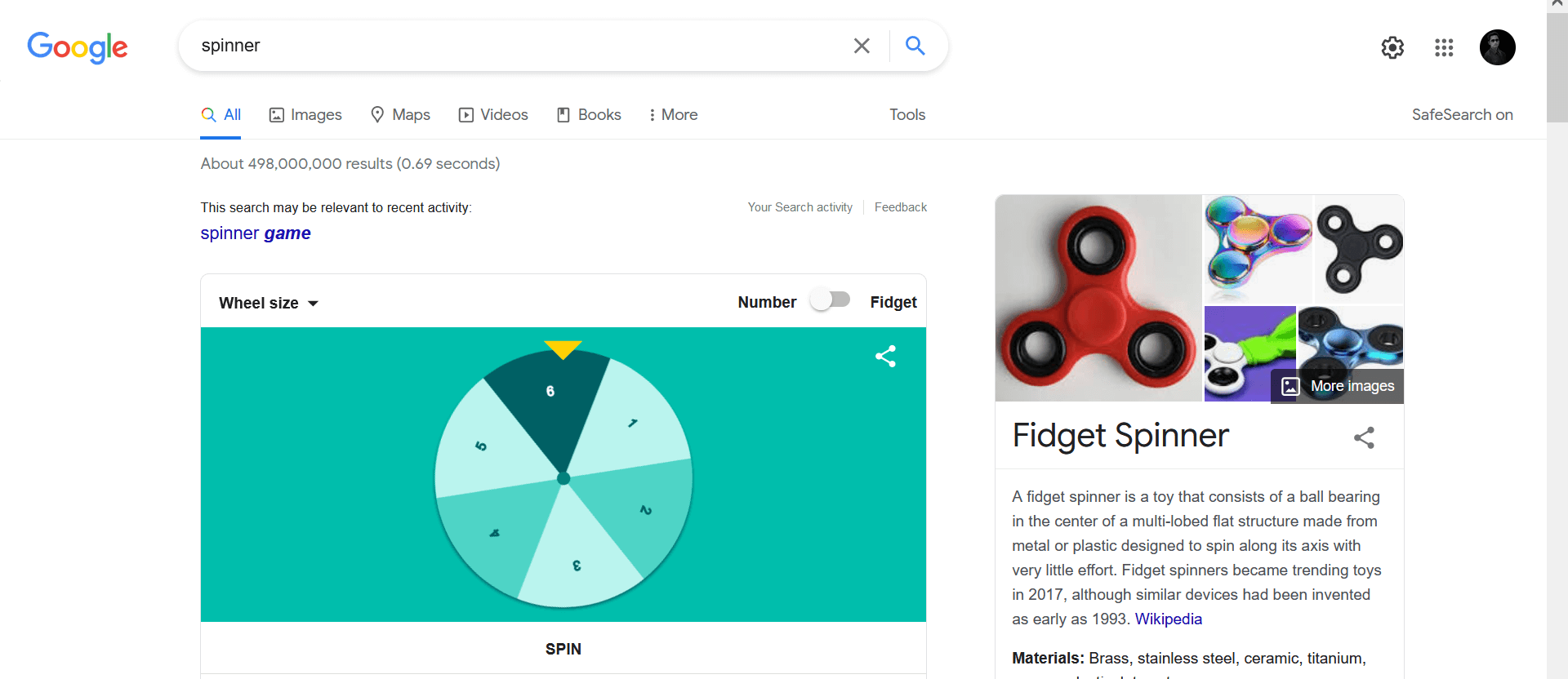 Search "Spinner" and play it. You can enjoy your boring time playing it.
61. Green hill zone Tricks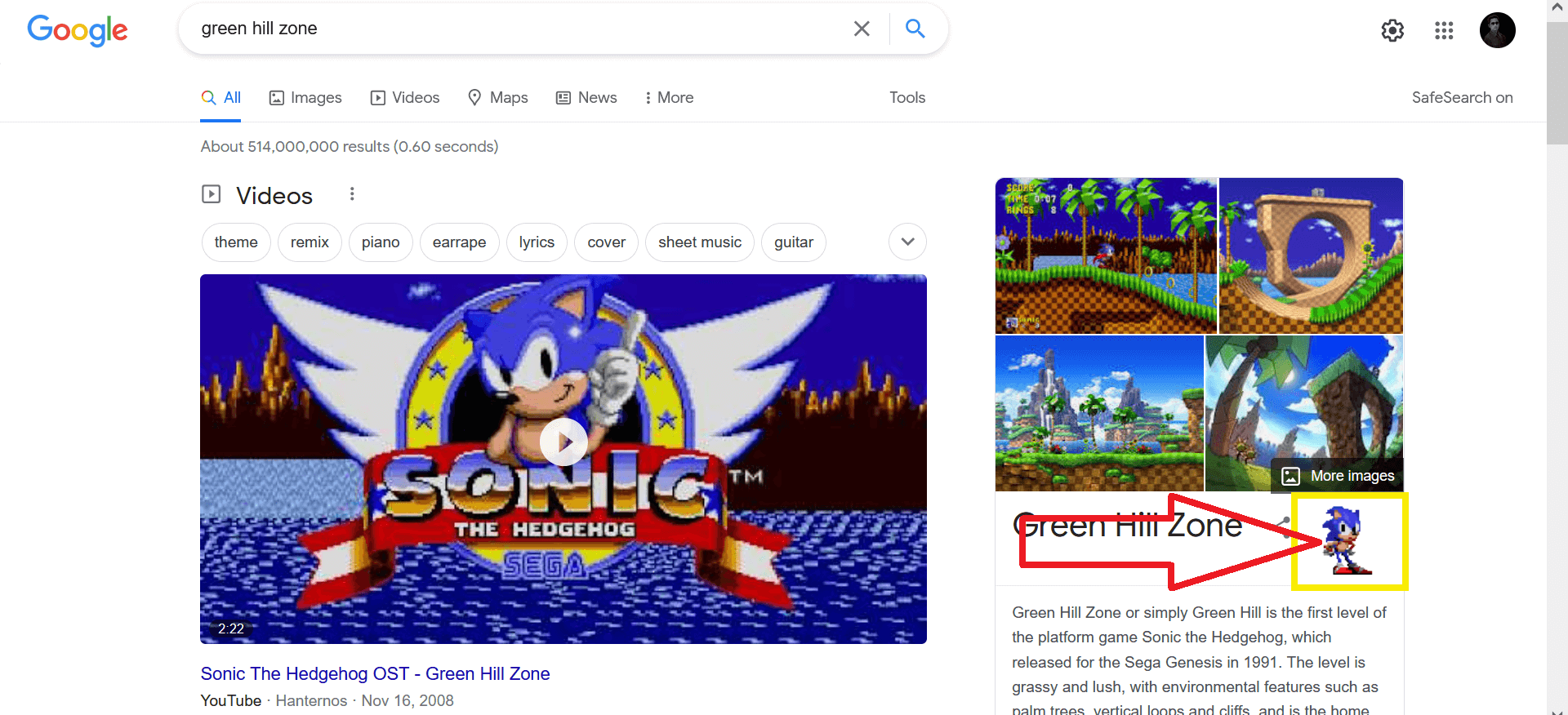 This is another cool trick. Search "Green Hill Zone" and tap on the cartoon icon. Now, see what happened.
Do you like this?
62. Logo Change Tricks

Go to google and search "webdriver torso". Now, you will see the Google logo will be changed. That's cool.
63. Google Down status

Sometimes we want to know if the google website is down or not. This trick will help you to find the solution.
Search "is google down" and Google will say the answer.
64. Google Quick Draw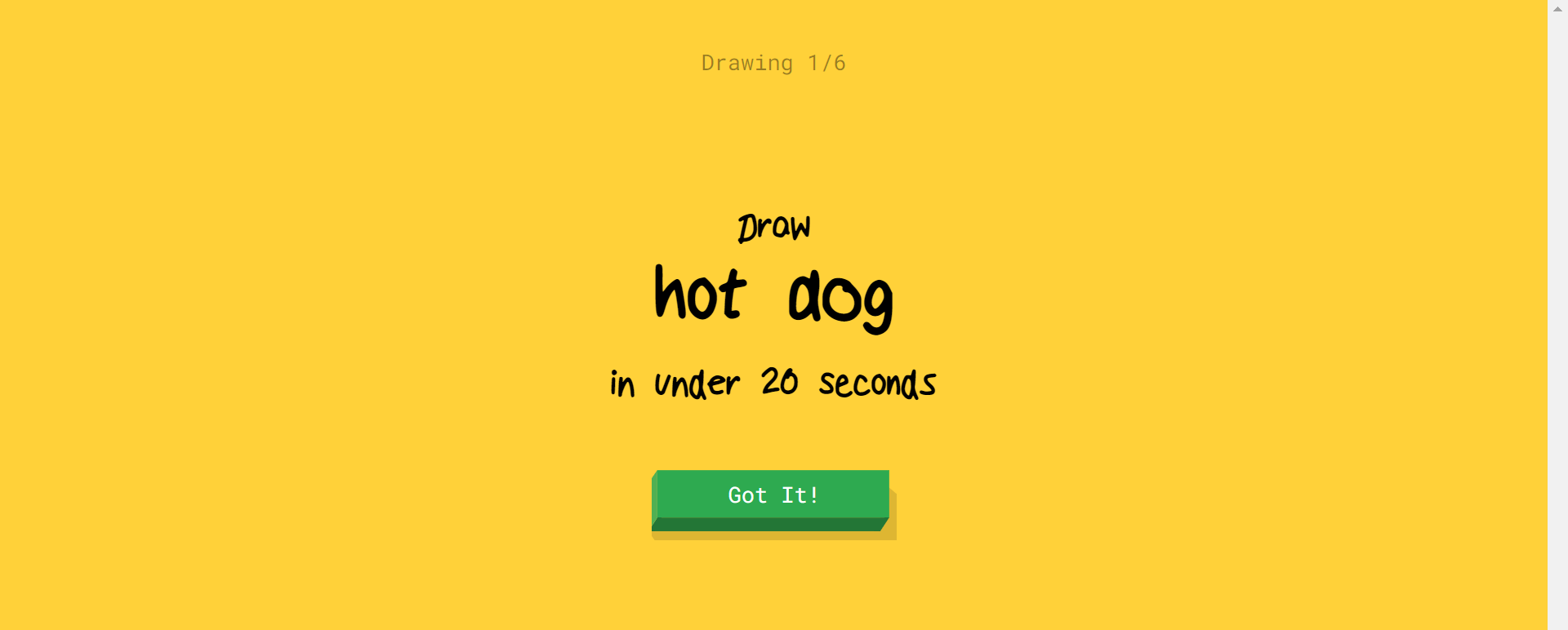 Do you want to draw something? Go to Google and search "google quick draw" and tap on the first link.
Google will suggest you draw an animal or something and you have to draw it in 20 seconds. Try it now!
65. Specific Search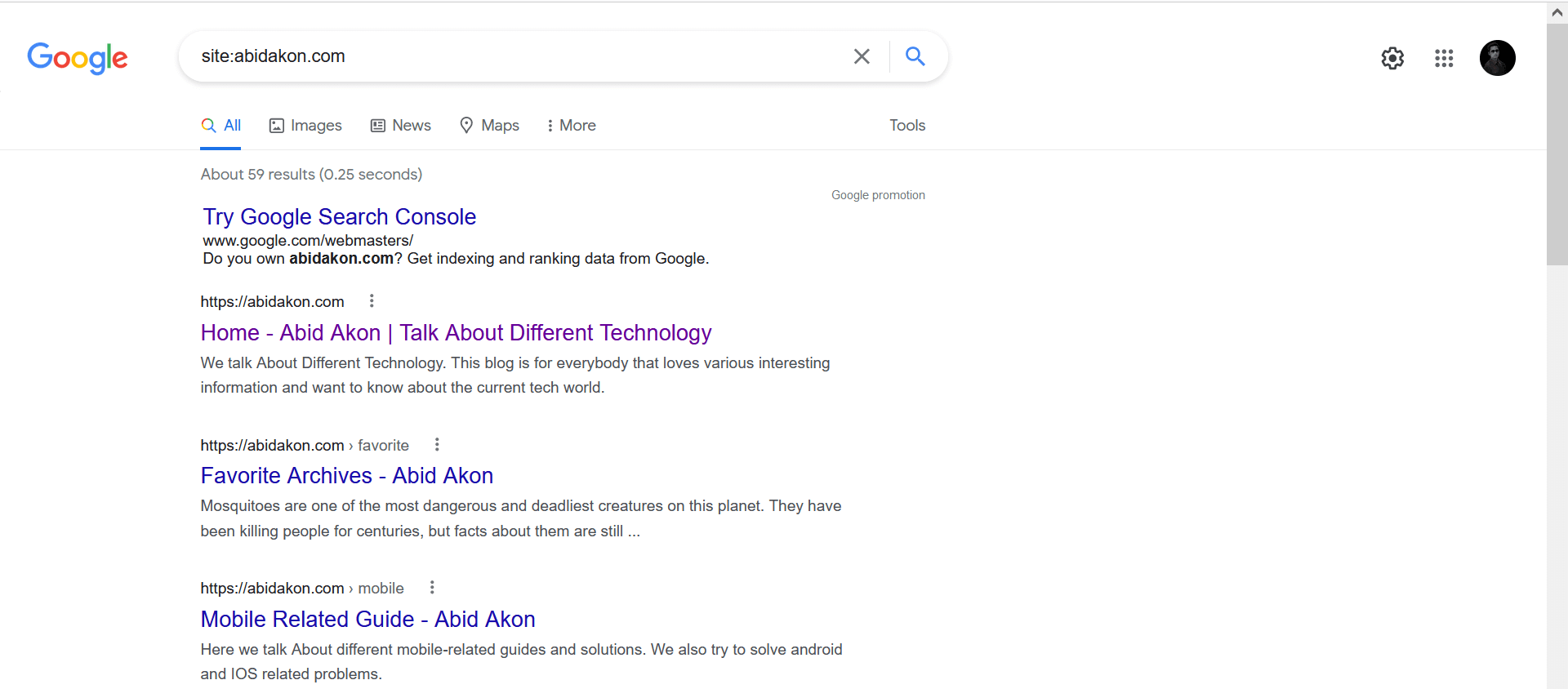 You can guide the Google search engine to show specific results.  To do the search "site: [Type the site name]" and you will show everything related to this site.
66. Fool's Day
This is a cool fact. On April 1, 2004, Google launched the first g-mail. And surprisingly, Google gives one GB of free storage in Gmail.
Back then, 1 GB storage was incredible because Hotmail offered only 2 MB of free storage.
Many people thought that Google April Fool's Day is fooling everyone because of giving so much for free. Even before that, Google did some weird things that make people stupid.
Googleplex
Google's headquarter, located in California, is called Googleplex. If you hear some features of this campus, you may be surprised.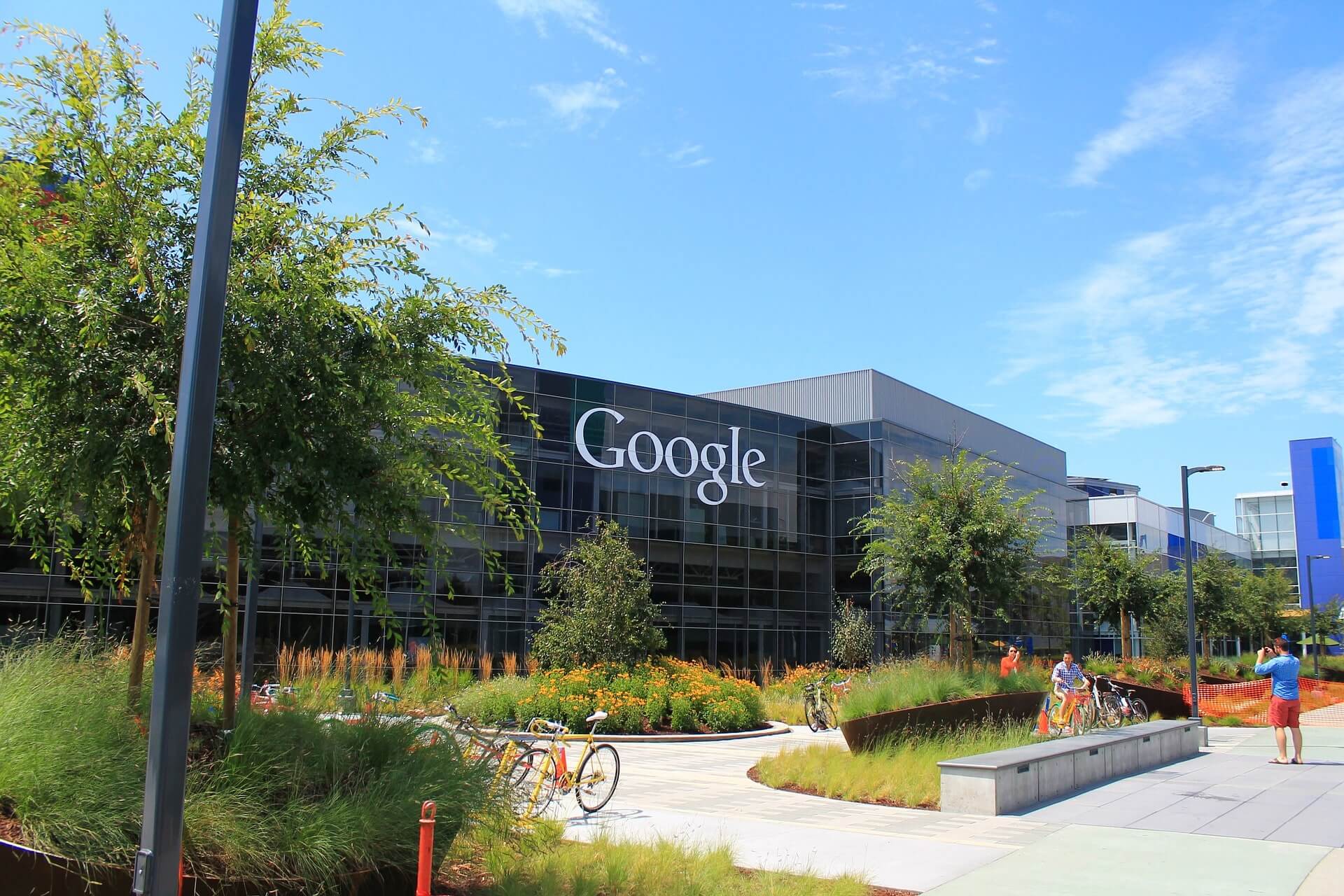 There is a machine to reduce the stress of people inside. Whose name is High-tech Energy Pod? The original work of this device discovered by NASA is to reduce the stress of people. It intended for Google employees working here.
There is also a slipper system for going up and down. Google has only kept these things to reduce the stress of their staff. Check out our latest post 60 Interesting Facts About United States That Most Americans Don't Know
Google's behavior of employees
You already know that Google is very aware of their employees. Here is some more information that will change your perception of Google.
Google imitates a funny thing about the names of its employees. The new employees at Google will be named Nuglar. Those who have older employees may be named Googler. The names of those who have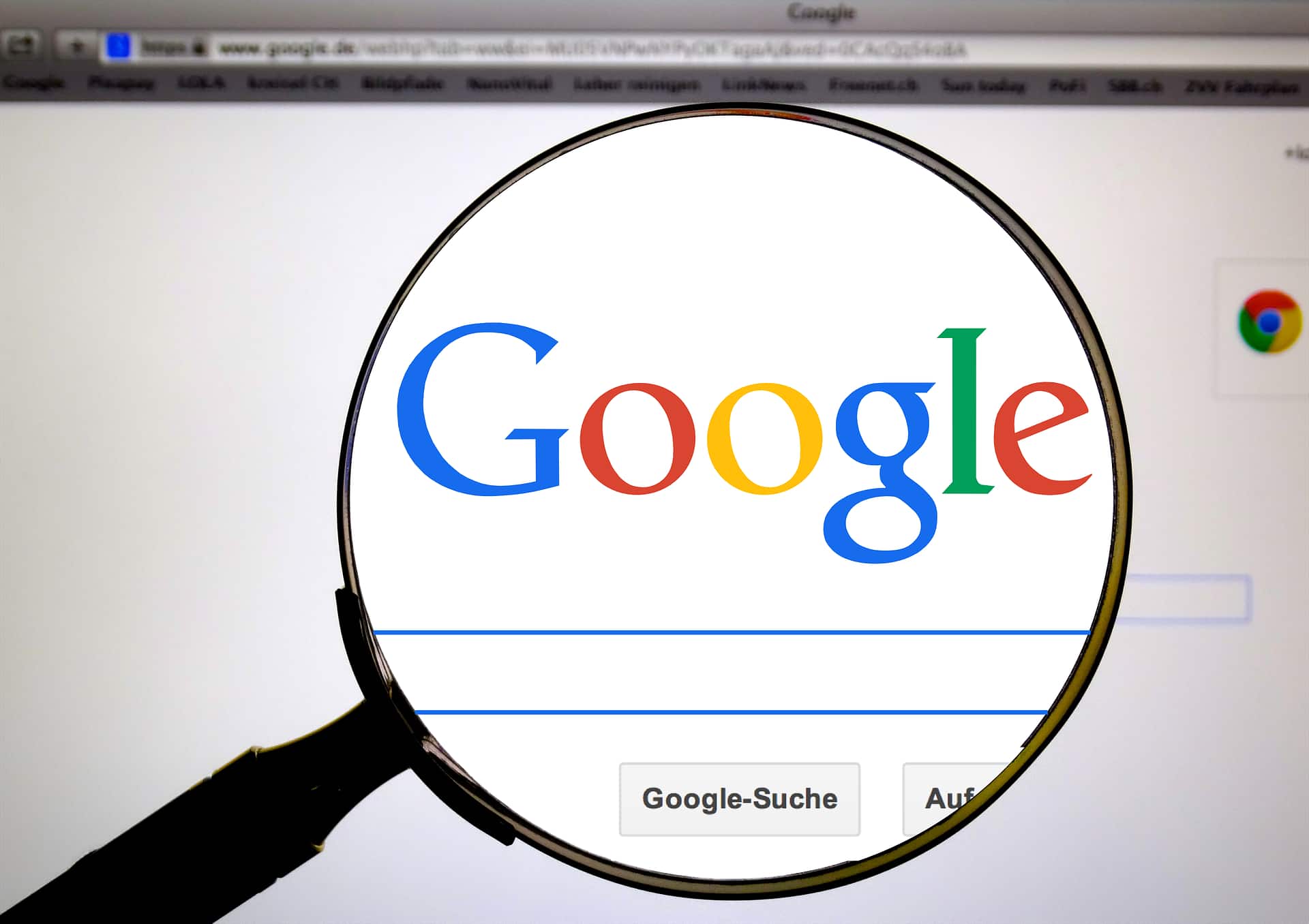 left the company will be Juglar. If anyone brought a pet dog with them, his name would be Dougler.
You will also be surprised to know about Google caf that located in Google headquarters. The most delicious and healthy food in the world fed to these Google employees.
But the funny thing is that they don't have to pay any money for this. Google believes that employees do not have to go more than 200 meters to get a sound mind for any food.
If a Google employee dies, half of their salary paid to their family for the next ten years. I think these little things have helped Google to become the most prominent company. Because taking care of employees is very important for success.
How much is Google's revenue?
The next fun google secrets are about Google revenue. Now let's find out about Google's revenue. Many of you may have heard of Netflix. It is a massive company. Google is one year younger than Netflix.Netflix was founded in 1997, while Google launched in 1998.
Although one year younger, Google's income is much higher than Netflix's, but in these 23 years, Google is one of the world's biggest earning companies.
The company's income is 2 Lakh US dollars per minute. However, Apple's income is 3 Lakh US dollars per minute. Hopefully, no one will be surprised to hear this.
Listening to the information I am giving now, and you may think that we had 1 million dollars a few days ago. At one point, Google wanted to sell their entire company to Yahoo for only 1 million dollars.
But Yahoo did not want to take that then. They said that if Google's price is 1 million dollars, it will be much higher.
Now it looks like Google's price now is more than three lakh times more than one million. It seems like if we had a million dollars, then we would buy it.
History of Google
From the beginning of the Google search, the name was Backrub. There is a big reason behind this name. When we do a Google search, some websites are at the top of the search engine, and some are at the bottom.
The reason is that Google then followed the strategy in it. Google first showed him the most popular websites that linked to other websites. This process was called backlinks.
But a year later, the Backrub, which imitated by the backlink, was renamed Google.
That word came from Googol. There are many more big secrets hidden in the word Googol. The word means more than 100 0s, one after the other. This 100 0s means that Google will become a much bigger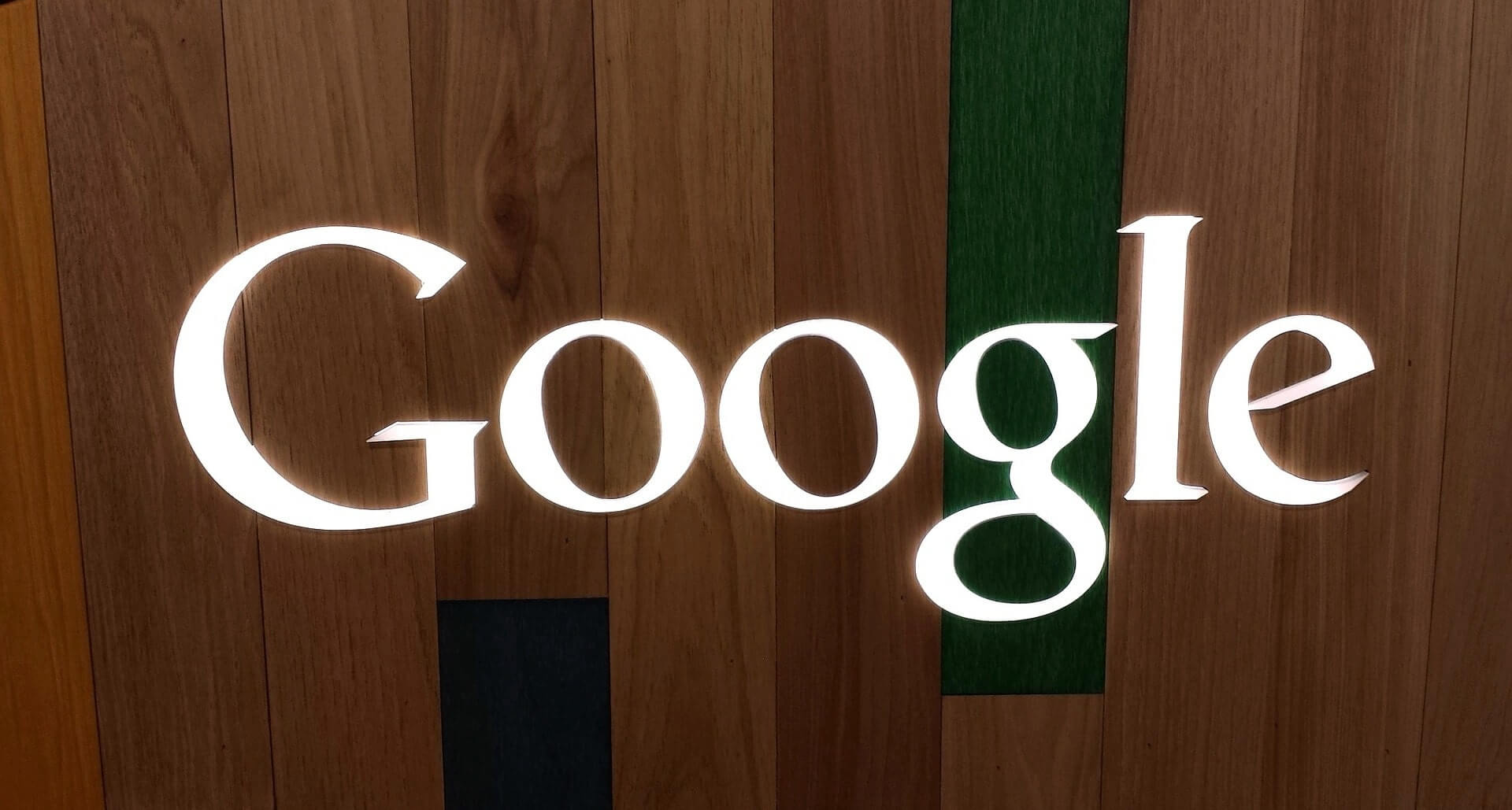 company one day and have much information. Where there will be no end to the report, so today, we can say that their dream has come true.
If you ask Google about anything, Google will be able to answer it.
This information is not only official or essential, and they have various information all over the world. Another interesting fact is that Google first stored Google's data on a hard drive with four gigabytes of storage. Now Google processes about 20 petabytes of data every day. One petabyte is equal to one thousand terabytes.
History of Android
Let's get some information about Google's mobile operating system Android and a portable system named after a robot. Why is the shape like this, or its colour is green?
This information we will know at this stage of the video. Hopefully, every piece of information will surprise you a lot more.
The main reason for naming Android like this is its founder Andy Rubin. Andy Rubin to be called Android in his previous job. Because he liked robots very much, and the word Android means a male robot.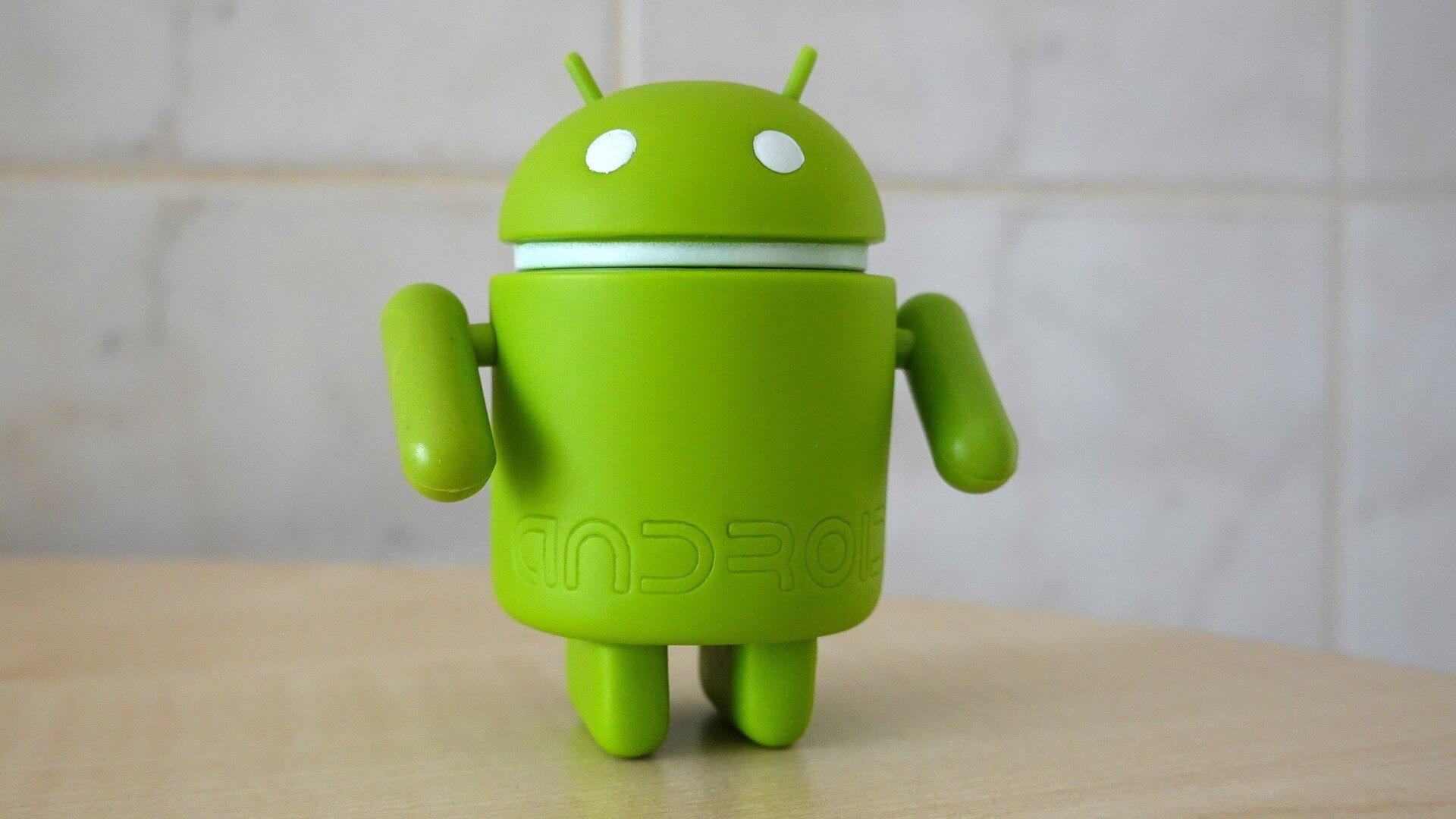 What fun. Now think about why the Android logo is green. This logo also inspired the logo designer of Android from the pot outside the toilet.
Just make the color of the symbol a little shorter and make the color a little greener.
There is another reason behind greening, which the designer has considered as a symbol of evergreen.
Google's amazing discovery
Google has invented an electronic tattoo in their technology Which is a drawn circuit board. And it has a microphone inside. This tattoo will allow you to control your smart devices.
Besides, they have made a walking stick. There is no chance of getting lost if you want it strangely. Because the camera above the strick will take a picture of your journey, GPS tracking will tell you where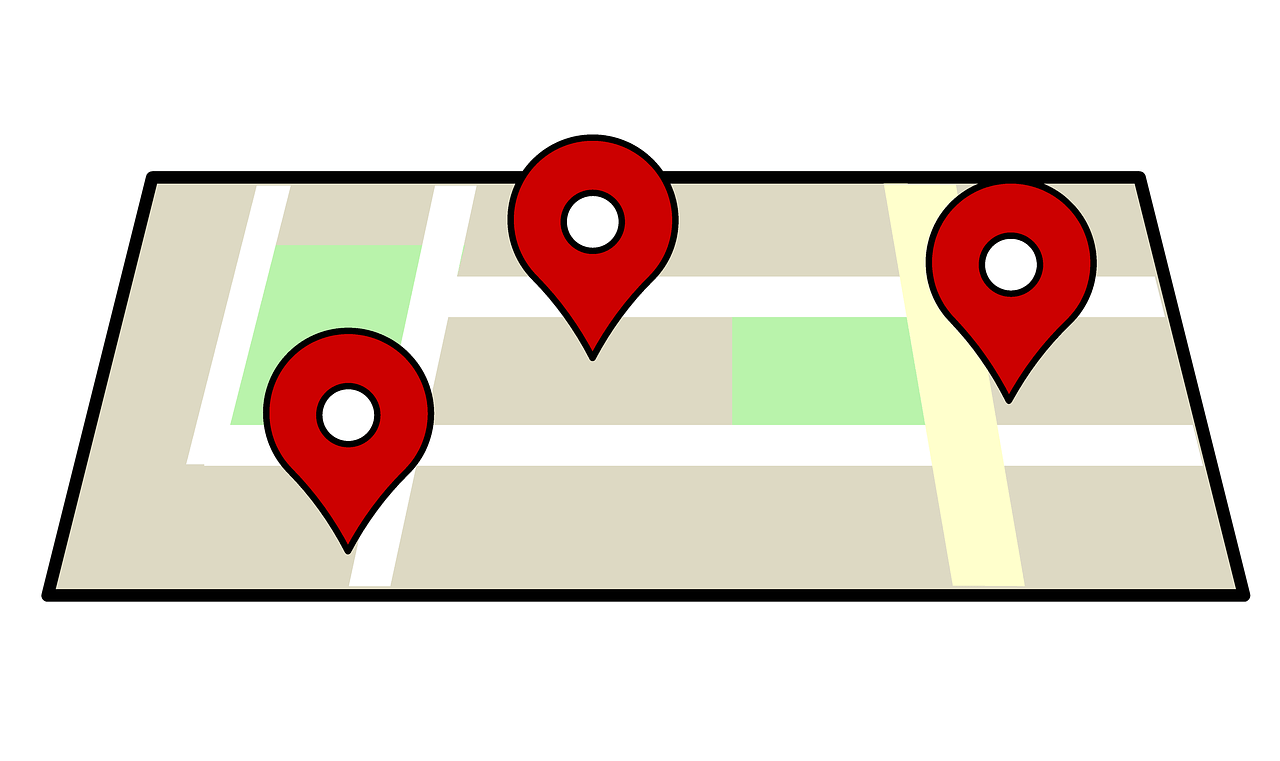 you are now.
These are also the ones Google officials have created a special glass. You can use these glasses as invisible glasses like in science fiction movies.
In many cases, you can control it with your hand gestures. It is currently being used as a mobile phone camera gestures technology.
Many of you know that Google earns a lot of its total income from advertising. So providers need to know what products can be helpful to customers. Suppose you want to buy a DSLR camera.
On the other hand, those who sell DSLR cameras will just spread this ad to those willing to buy DSLR. And if that happens, then both the customer and the seller will benefit.
So Google knew about people's daily activities using sophisticated sensors in their customer's mobile phones. Through which they understand what you need.
Through this, they are advertising the products you need. Simply put, Google knows everything from your mood to your needs.
Why Google is important?
On August 16, 2013, Google's server went down for just five minutes. And at that time, all services on Google were closed once you think about what can happen that time.
In just five minutes, the number of Internet users worldwide dropped by 40 percent.
The South American country of Nicaragua suddenly invaded Costa Rica. This is because there is something wrong with Google Maps. Suddenly a Google map shows that Costa Rica is a part of Negrogo, a no different country.
As a result, Nicaraguan forces entered Costa. Rica. And they began to put their flags there. Google later corrected this error.
Conclusion
This was some fascinating information and google tricks. Don't forget to let us know what you think of the Article.
And if you get some information from this article, don't forget to share it with your friends. Have a Good day. Thank you.